Organizing Around Competencies, Not Courses
CompetencyWorks Blog
---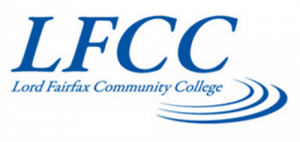 Lord Fairfax Community College (LFCC) a member of the Competency-Based Education Network (C-BEN), released HigherEd.org this week. It's a free resource to create personalized learning plans. According to LFCC's press release, The portal lets learners document competencies they already have and monitor progress toward new ones. Once users set up their profile of preferences, a custom dashboard is provided called MyHigherEd where they can create a personalized learning plan. Learners can identify and track new educational activities to gain competencies and work towards a nationally-recognized occupational credential. Learner notes, saved searches, and preferred resources are stored and new materials of interest are highlighted.
Although I'm not familiar with all the tools being developed for personalized learning plans in higher education, I found this to be a great example of how the educational experience can be organized differently around a competency-based structure. The competencies for each certificate are pre-loaded (and others can be added), with options for different courses that will allow students to build those skills. This allows us to create exciting interdisciplinary courses and modules while still being very clear about which skills will be taught.
I also appreciate LFCC's willingness to share the competencies that they consider as important to eight certificates, such as AAS in Health Information Management and Information Systems Technology with Cyber Security. It's helpful for high schools to think about how the foundational skills in the academic disciplines can begin to align with specific career competencies.
Background From the Press Release
Lord Fairfax Community College was awarded a TAACCCT grant in 2014 from the U.S. Department of Labor for "Knowledge to Work" to create personalized learning plans tied to competencies using OER. Seven direct assessment, CBE programs are offered for associate's degrees and certificates in information technology, health information management, and administrative support technology. More information about this initiative is available at http://knowledgetowork.com.
LFCC is partnering with the American Health Information Management Association Foundation (AHIMA), the International Association of Administrative Professionals (IAAP), Microsoft, Concentric Sky, Inc., and other organizations in this effort to promote competencies and digital learning resources. Basic and advanced search features let users find free and low-cost educational resources curated by faculty and digital librarians. Search filters include cost, publication date, provider, language, delivery mode, and alignment with competency frameworks. A myriad of instructional materials are included and mapped to competencies, culled from the repositories of MERLOT, Skills Commons, and Learning Registry. Additional resources include OER with Creative Commons licensing to traditional and online course listings, AHIMA and IAAP-related training, print and e-books, YouTube and Khan Academy videos, Saylor Academy courses, audio lectures and podcasts, and massive open online courses (MOOCs).
Badges, assessments, and nationally-recognized industry certifications tied to competences are promoted on the portal. LFCC is working with leaders of the Badge Alliance on a pilot project to map badges to competency frameworks. Knowledge to Work and its partners are beginning another pilot project to map military job codes to competencies in several career pathways.
While focused on a few industries and occupations for now, LFCC is seeking funding to expand the portal to other pathways and competency frameworks. A Spanish version, social networking support, and low-cost learning management system access are planned. The portal will soon begin promoting competency-based apprenticeships developed through the AHIMA's Foundation's own DOL grant, such as Hospital Coder and Data Analyst.
Organizations and individuals can be part of the portal in a number of ways, from sharing OER, courses, and other instructional materials to promoting services such as tutoring and internships to opportunities for co-branding, sponsorship, and advertising. For more information, feel free to contact John Milam at jmilam (at) lfcc.edu and (540) 868-7249.
See also:
---
Dr. John Milam is Executive Director of Knowledge to Work, Lord Fairfax Community College's Round 4 TAACCCT grant creating direct assessment CBE programs. He has held faculty and institutional research positions at the University of Virginia, the University of Houston, West Virginia University, George Mason University, and LFCC. He also served as CEO of HigherEd.org, where he led the development of various IPEDS data applications for the U.S. Department of Education's National Center for Education Statistics.