Reflections on Ferguson: Why We Need to Increase Racial Diversity in the Field of Competency Education
CompetencyWorks Blog
---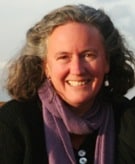 The courageous people of Ferguson have been standing up for their young men as well as forcing all of us to face the crisis that threatens African American boys' survival, ability to graduate high school, get a job, and be actively engaged as fathers to their children.  However, there is no reason that they have to be standing alone. It's up to all of us to eliminate the patterns of structural racism and implicit bias that reinforce inequity and threaten the lives of African-American young men.
All of us in the field of competency education want all children to succeed.  Our intentions are good. However, how can we really be sure that we ourselves do not carry some bias deep in our minds when the leaders in our field are almost all white? If we are committed to equity in our schools, how can we build the capacity in our organizations to be able to systematically address structural racism and bias?
I think that we have evidence that we do have a bias problem in our field. The leadership in the field and our organizations for the most part are very white.  Our success in advancing competency education is threatened if we fail to correct this situation by increasing the racial diversity of our leadership. First, many people see lack of diversity as a sign of organizational weakness. If you can't figure out how to have diversity on your board and staff, how can you effectively train others or develop policies that don't reinforce racial equity?
Second, the lack of diversity can be perceived as paternalistic and offensive. As Andre Perry says in his article, The Education Reform Movement Is Too White To Do Any Good in the Washington Post, "…let's also stipulate that overwhelmingly white movements pursuing change for black and brown communities are inherently paternalistic." In lacking diversity among our organizations and leadership, are we suggesting that there are no people of color "good enough" for the work?  This comes down to an issue of respect and trust. If we intend to support districts serving communities of color, then we must operate in trustworthy and respectful ways, including having racially diverse organizations.
Third, the fact that competency education has developed in areas that are mostly white can explain some, but not all, of our lack of diversity. If we are going to expand the reforms into more communities of color and larger districts, we are going to have to become effective at identifying structural racism, implicit bias and the distortions of policies that have disproportionate impact on students of color. We need to make sure that in our leadership and organizations know how to identify and address structural racism and bias.
So what can we do to fix this problem?
1)    Expand our invite list to include people of color:  Are we including people of color in our field? When we prepare invite lists for convenings and meetings are we making sure that we are inviting people of color? Given the racial divide in our country, I think it is fair to say we all need to take responsibility to do the outreach.  The invite list is a huge gate that is inclusive or keeps people out.
Perhaps your contact list doesn't include many people of color. That has to get fixed. All of us have a responsibility for seeking out racially diverse leaders and skillful educators in competency-based schools.  How about setting a goal that a year from now any invite list is 30% people of color. That's not an end goal, but it is certainly a stretch goal for where we are now. I'm personally committing to establishing relationships with 20 people of color in competency education over the next year. Sure it sounds like a quota,  but it is also a great way to be results-oriented when there is a problem that needs our attention.
2)    Go to where racially diverse educators are:  We know that if you go to a meeting about competency education, it's likely to be very white.  So we aren't going to diversify our networks by going to our own meetings.  We are going to have set up meetings with a different set of organizations, take people of color out for networking meetings, go to different conferences. Yes, it feels terribly awkward to ask someone for help to diversify an organization and leadership. But it should feel more awkward to be working in an all- or almost-all-white organization.
3)    Invest in leadership of people of color working in competency education. We all know that becoming a leader in the field is a combination of being effective in your job, being able to communicate in a way that provides value to others, being invited to take leadership in webinars, panels, and as speakers at meetings, and being part of a strong collegial network. We can do a lot to change the dynamics of our field by investing in leadership development. We can also use our own power and influence to make this happen. When I was a program officer at Mott, I wouldn't sit on panels that were all white.
4)    Invest in your own capacity to be anti-racist: A good starting point is learning how to identify when you are acting and making decisions with white privilege. If you haven't led your organization through anti-racist training, it's time to do it. The article 12 Things White People Can Do Now Because Ferguson by Janee Woods is a great read and includes a list of organizations to help you get started in item 8.
5)    Ask and listen:  One of the risks of the lack of diversity in competency education (and blended learning and deeper learning, for that matter) is that we don't know what we don't know. First, we may need to get help to find out if our organizational cultures are getting in the way of hiring more people of color. Second, we need to be careful about our own jargon and narrative. We know that being "self-paced" can be beneficial to students, but how does it sound to a parent in Ferguson who has seen their child receive less than adequate education year after year? We'll need to make sure that "self-paced" is balanced with on-going support so that students aren't left fending for themselves. Finally, we need to listen to the issues that are most pressing for parents and educators working in schools serving communities of color, embracing their experience and problems as our own in order to establish working relationships that cross over the racial divide in our country.
This list isn't adequate. Quite honestly, neither are my ideas about how we can fully embed anti-racism into the core of competency education. What is clear is that we have to create a no-excuses culture so that this time next year, we can be proud that we have created a field of competency education that recognizes that diversity is an asset that benefits all of us and improves our efforts in helping children learn.