Rollout Strategies
CompetencyWorks Blog
---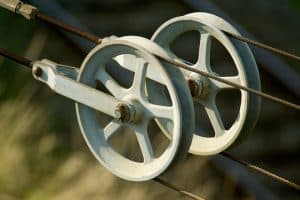 This is the eighteenth article in the series Implementing Competency Education in K-12 Systems: Insights from Local Leaders.
To date, there is no magic formula for how to roll out the conversion to competency education. Districts consider where leadership and enthusiasm is in place, where faculty is ready for the change, and where the most urgent need is based on academic scores. Adams 50 started with elementary schools, Lindsay Unified started with the high school and has now rolled all the way back to elementary school, and Pittsfield School District started with their Middle High School. At Sanborn Regional School District, significant elements of the effort began at the elementary and middle school levels and eventually progressed to the high school level. RSU2 asked faculty to vote whether they wanted to go forward before moving toward the transition after a year of inquiry and research. They then developed a rollout strategy to implement their learner-centered instructional strategies throughout the entire K-12 system.
In Chugach School District, district leadership clearly and publicly announced the direction, then each school developed their individual timeline. Some schools jumped in headfirst, while others phased in the new system over time, content area by content area. Along the way, each school shared successes and challenges, learning from each other, and eventually all realized they successfully achieved the same transition.
Medium and large districts have to think about scaling strategies upfront. Lake County began with eight launch schools that implemented at an accelerate rate with the help of a personalized learning facilitator. Charleston County School District started with three high schools and their feeder schools to serve as the early adopters of the personalized learning framework. Each school created demo classrooms that had full implementation with all other teachers taking advantage of personalized, competency-based professional development to build new practices and strengthen instruction/assessment. Henry County has organized its transition plan around cohorts of schools and a strategy to "pay it forward" so that educators have opportunity to share their learning with each other.
Fulton School District, neighboring Atlanta, Georgia, is using a multi-pronged rollout. They started by transitioning their summer school sites for middle and high school students from a traditional model to a competency-based model. This year, all K-12 summer school programming will be competency-based. In addition to being a cost-effective use of resources, teachers had the opportunity to see competency-based learning up close. They've also partnered with Marzano Research Labs and are developing and implementing proficiency scales, starting with K-12 Social Studies teachers. An additional partnership with New Classrooms brings the Teach for One math model to three middle schools within the district, which is already seeing positive results in improving progress and pace of students.
Districts and schools may want to have an even more discrete rollout strategy by beginning with a pilot. This can be helpful in identifying where capacity will need to be developed and anticipating issues. Jim Rickabaugh, Director of the Institute @ CESA #1, describes a piloting process used by some of the schools in their Wisconsin network. When initiating a new practice, schools use a prototyping cycle within a finite period of time. If the benefits are significant, then a planning process begins to implement the practice school-wide.
Based on the choice of rollout strategy, districts will need to think about the types and amount of support that will be needed. This may include training, coaching, and data collection to create a feedback loop to guide refinements. Students, parents, and teachers will all need to be prepared for the rollout.
 Three Things to Think About
#1 Consider the capacity of the district and school leadership to continue to use shared leadership strategies during implementation. Once the rollout begins and the school moves into the transition stage, the leadership demands will only increase. Determine what types of supports will be helpful for district and school leadership during this period.
#2 Teachers need time to work with each other. As students build agency and teachers gain more authority and accountability, it is essential that they be treated with respect as professionals and have time to meet and plan. If a school can't find time for PLCs and common planning, then it isn't ready for the transition.
#3 When designing pilots, be sure to include some of the high leverage elements of competency education, including transparent learning targets, calibration among teachers, and ensuring adequate supports. Very small pilots that focus on a few discrete elements of competency education such as personalized pacing may not generate results, as teachers are using lower levels of depth of knowledge, operating in isolation without adequate peer support, or unable to meet all the needs of students for instructional support without an organizational commitment of resources.
For more information, explore this whole blog series:
Blog #1 Introducing Implementing Competency Education in K–12 Systems: Insights from Local Leaders
Blog #2 What Is Competency Education?
Blog #3 Investing in Shared Leadership
Blog #4 Constructing a Shared Journey of Inquiry, Shared Vision, and Shared Ownership
Blog #5 Engaging the Community
Blog #6 Creating the Shared Purpose
Blog #7 Investing in Student Agency
Blog #8 Clarifying the Overall Pedagogical Approach
Blog #9 Configuring the Instruction and Assessment Model
Blog #10 Constructing a Common Language of Learning
Blog #11 Creating a Common Language of Learning: A Continuum of Learning
Blog #12 Creating a Common Language of Learning: Rubrics and Calibration
Blog #13 Creating a Common Language of Learning: Habits of Learning
Blog #14 Policies for Personalization: Student Agency
Blog #15 Policies for Personalization: Levels, Pace, and Progress
Blog #16 Empowering Teachers
Blog #17 Preparing for Leadership Lifts