Treat or Treat? Competency-Based Learning Under ESSA
CompetencyWorks Blog
---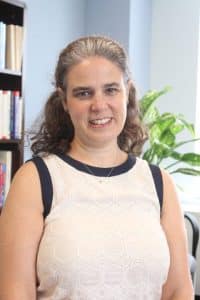 This post originally appeared at American Youth Policy Forum on October 31, 2016.
As my own children are feverishly planning which houses to visit tonight, based upon who has given the best Halloween candy in the past, I've been thinking a lot about tricks and treats. We don't often evaluate education policy through this lens, but I think it might be useful, considering the support (or lack of) for competency-based learning under ESSA, the recently passed federal law governing K-12 education. In this post, I will explore two aspects of ESSA, assessment (including the assessment innovation pilot) and accountability, which have been touted as supportive of competency-based learning, but perhaps more like the neighbor who hands out boxes of yogurt-covered raisins, a treat that tricks us into thinking it is healthy.
Assessment
Under ESSA, states can move away from single, end-of-year exams to assessments which measure demonstration of mastery and integrate many points of learning evidence that produce an annual summative score. I'd file this change squarely in the category of treats in support of competency-based learning.
Yet, it also feels like there are some tricks associated with this one.  Pivoting an assessment system from the current model of annual tests is going to be a heavy lift for state agencies, districts, and educators. While end-of-course exams might not be the best mechanism to measure mastery, for better or worse, they are what we know and what we know how to do.
The trick of this treat is the limited investment under ESSA to support educators and school leaders in developing and transitioning to a more robust assessment system. Before you take issue with my point, I recognize there is SOME funding, which is better than nothing. There are still grants to states for the development of assessments with new uses for these funds, but it does not specifically include professional development. Note that under Title II Part A, states can utilize up to 3% of their funds for developing and supporting principals and school leaders with the transition to personalized, student-centered (which could be, but don't necessarily have to be a competency-based) learning environment. But, in my opinion, this is like getting a single Tootsie Roll that might even fall out of your candy bag.
I would also be remiss if I didn't mention the Innovative Assessment Pilot, a demonstration program authorized under ESSA to allow a select group of states or consortiums of states (no more than 7) to pilot high-quality, rigorous assessments.  Modeled after PACE which New Hampshire received authority to introduce through their NCLB waiver, states would develop and utilize assessments which validate mastery of academic knowledge and competencies through performance tasks.
This might sound like a delectable treat in support of competency-based learning, but hold off on your salivating until after you understand the fine print. States have five years to develop their systems, demonstrate comparability to the current state assessment, and scale the assessment system statewide.  Given our track record and attention span in K-12 education for pilots and innovations, I question whether or not this pilot will propel us towards performance-based assessment systems.
Accountability
The biggest change with accountability under ESSA is that the responsibility for developing an accountability system now lies in the hands of our 51 states (DC statehood is getting a nod here). ESSA simply provides a framework for the minimum elements that a state must include in its accountability system. Competency-based learning scored a full-size Hershey bar (this is the biggest treat as identified by my own children) as states must include a measure of student growth or other statewide academic indicators for elementary and middle schools and as a measures of student growth may be used for an academic achievement indicator for high schools.
As states design their new accountability systems to prioritize growth to proficiency for all students, AYPF has catalogued great examples drawing from accountability for alternative education settings. You can learn more by reading this great brief my colleagues wrote for the CCRS Center.
Yes, we should celebrate this excellent opportunity, a real treat, to promote competency-based learning through accountability systems, but I fear there could be some tricks, particularly as we further examine the ways high school graduation rates are utilized. For the sake of the Halloween metaphor, think of me as the mom taking my kids candy to get x-rayed.
The inclusion of extended year graduation rates in ESSA and the encouragement for states to use them is a HUGE victory (kudos to those who have been drawing attention to this issue previously).  But once under the x-ray, you see there might be a few unwelcomed items:
If students are able to advance upon mastery, it is possible they could graduate in less than four years. Without regulatory guidance on how to calculate early graduaton, it could be a disincentive for schools and districts to allow students to graduate in less than four years.
Determination for continuous and targeted improvement activities for high schools apply to all schools with a four-year cohort graduation rate of 67% or below. Disproportionately this will impact alternative education settings, many of which offer competency-based pathways to diplomas based upon mastery, not time. Although under the law these schools serving a high-risk and/or overage and under-credited student body can participate in a differentiated set of improvement activities, they might not ever be able to reach a 67% four-year cohort graduation rate.
The increased flexibility for states undoubtedly creates the opportunity for states to develop accountability systems which promote competency-based learning, but they will need clarity from the U.S. Department of Education on how much flexibility within the required measures is allowable.  In addition, states need good guidance and innovative ideas to develop accountability systems based on the data that is currently collected from schools and districts. It would be a Halloween nightmare if we blindly ask schools and districts to collect more data that cannot be used to develop accountability systems which support competency-based learning.
Wishing you a Happy Halloween and a bag with more treats than tricks!
See also:
---
Jennifer Brown Lerner is Deputy Director at the American Youth Policy Forum.