Thank You TAGs! We Couldn't Have Done It Without You
CompetencyWorks Blog
---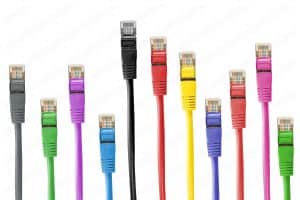 We are busy putting the finishing touches on the four papers for the National Summit on K-12 Competency-Based Education. Each of the papers is incredibly rich (and each probably deserving of a book). The topics – equity, quality, policy, and meeting students where they are – are all huge issues that, if we can't get some significant traction on, could cause trouble for us in the future.
We knew that we needed to tap into as much brain power and knowledge out there in order to really move the ideas forward. In order to prepare the papers we tried a new idea – Technical Advisory Groups or TAGs – that essentially crowd-sourced ideas.
We are so grateful to the people who participated in the TAGs. It was hard work and took time. Some folks would keep working right into the weekend. It was amazing how generous you all were – and I know I personally learned so much from you (and still processing some of the ideas).
Thanks, thanks and more thanks to…
Denise Tobin Airola, Amy Allen, Sharyl Allen, Thomas Arnett, Elliott Asp, Lexi Barrett, Mary Bellavance, Jan Bermingham, Elaine Berry, Michelle Bishop, Mandi Bozarth, Kelly Brady, Betsy Brand, Colleen Broderick, Michael Burde, Harvey Chism, Rose Colby, David Cook, Carisa Corrow, Wesley Daniels, Randy DeHoff, Emily Dustin, John Duval, Karla Esparza-Phillips, Theresa Ewald, Daniela Fairchild, Dawn Ferreyra, Julia Freeland Fisher, Pat Fitzsimmons, Amy Fowler, Dan French, Dale Frost, Cynthia Freyberger, Thomas Gaffey, Laurie Gagnon, Liz Glowa, Jim Goodell, Brittany Griffin, Jill Gurtner, Renee Hill, Anne Hyslop, Thomas (T.J.) Jumper, Ian Kearns, Kristen Kelly, Michael Klein, Jeremy Kraushar, Tim Kubik, Christine Landwehrle, Susan Lanz, Steve Lavoie, Paul Leather, Diana Lebeaux, Bethany Little, Scott Marion, Kathleen McClaskey, Christine McMillen, Caroline Messenger, Gretchen Morgan, Mark Muenchau, Nikolaus Namba, Joy Nolan, Ellen Owens, Lillian Pace, Susan Pecinovsky, Shawn Parkhurst, Alfonso Paz, Ace Parsi, Alexandra Pritchett, Jeff Renard, Patrick Riccards, David Ruff, Blair Rush, Bror Saxberg, Aubrey Scheopner Torres, Aaryn Schmuhl, Matt Shea, Don Siviski, Bob Sornson, Karen Soule, Andresse St. Rose, Dale Skoreyko, Katherine Smith, Andrea Stewart, Circe Stumbo, Vincent Thur, Barbara Treacy, Jonathan Vander Els, Brenda Vogds, Glenda Weber, Karen White, Mike Wolking, Jennifer Wolfe, Margery Yeager, Stacy Young, Bill Zima