The Project IS the Learning!
CompetencyWorks Blog
---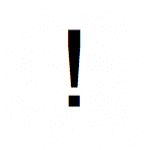 Typically, teachers launch projects after students have learned concepts and skills, or as a culminating activity in a lengthy unit of instruction.  Also traditional projects generally follow a scripted, one size fits all design.  What would happen if a project were launched the first day of a unit of instruction?  What if unpacking that project resulted in students determining what is important to know and do in meeting the criteria for the product and presentation?
Welcome to project based learning that allows students to meet multiple competencies! As teachers struggle to work with the rigorous performance assessment demands of the Common Core State Standards, a well-designed project can be the vehicle for highly authentic, rigorous, and personalized learning experiences for students.
The Buck Institute for Education, one of the preeminent organizations with expertise in Project Based Learning, describes the eight Essential Elements of a PBL Project. Included in these elements is inquiry. We are all familiar with inquiry-based learning as an effective framework for the classroom, and similarly, the Project creates the inquiry to learn targeted competencies that integrate both content and 21st Century Skills. Instead of giving the project at the end of a curriculum unit, the Project is presented up front to students to create the "need to know," the inquiry to engage in the project. In addition, this work is the frame around the learning while engaging the learner in the driving questions. This work is presented to a public, authentic audience. Students are given voice and choice in how they present their learning of competencies to allow for personalized and differentiated instruction. Students become the centers of learning, rather than the teacher. In turn, the teachers arm students with the skills and knowledge needed to meet competency through a variety of instructional activities.
The planning and preparation for a project that is designed to meet multiple competencies can provide teachers with the tool kit they need to retune their curriculum, assessment, and instruction paradigm to the new expectations of the Common Core State Standards.
The presentation and product of a project based learning opportunity allows students to demonstrate they have transferred the knowledge and skills of multiple competencies identified as essential in the project design.
The project IS the learning!
---
Rose Colby is an experienced educator. She taught high school biology and chemistry and has served as assistant principal and principal at several middle and high schools. She has been working with schools to develop competency-based learning and assessment models for the past three years. She is the co-author with Fred Bramante of Off the Clock: Moving from Time to Competency
Andrew K. Miller (@betamiller on Twitter) is on the National Faculty for the Buck Institute for Education, an organization specializing in 21st century project-based learning, as well as for ASCD, providing expertise in a variety of professional development needs. He is also a regular blogger for Edutopia.