University of Maine at Presque Isle: Eliminating Remediation
CompetencyWorks Blog
---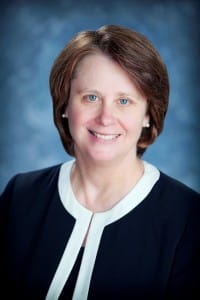 This post is part of the Maine Road Trip series. This is the last in a three-part series on the University of Maine at Presque Isle. Read the first overview here and the second post on a faculty perspective.
One of the most fascinating discussions that was woven throughout my day at the University of Maine at Presque Isle was about the potential (and issues) of deeper alignment with high schools.
Linda Schott, President of UMPI, pointed out that creating the opportunity for students to build college credit while in high school is very important for their students. "Seventy percent of our students are eligible for PELL. High school students earning college credits are saving a huge amount of money, as the cost to them is $15 per credit instead of $220. For many who are going to be the first in their families to go to college, they are learning that they can do college level work. Dual enrollment helps students financially, can speed up the time to degree completion, and of course we hope that they will want to come to UMPI."
Ray Rice, Provost, described the changes to dual enrollment in a proficiency-based system with, "We have always organized a little bit of early college and dual enrollment with a few of the districts in the county. With the introduction of proficiency-based learning at UMPI, we are retooling the process to meet the expectations of high quality pedagogy and transparent learning objectives, with the high school teachers becoming adjunct professors. UMPI faculty review the syllabus and the summative assessments as well as norming the rubrics in a process to calibrate at a college level."
According to Rice, UMPI faculty are learning from high school teachers about practices used in proficiency-based learning and vice versa. In addition, the dual enrollment coordinator is now playing a catalytic role in helping to build up a set of proficiency-based dual enrollment courses. Of the sixteen high schools in the county, UMPI is currently working with five of them.
Rice also explained that Caribou High School has been taking great advantage of the dual enrollment courses. With support of the Aspirations program funded through Maine's Department of Education, juniors and seniors can take two free college courses per semester. In the past, these have been online. However, in the last year, the program has expanded with UMPI so that 136 of the students at Caribou are taking proficiency-based courses. To date, most have been designed around the general education curriculum so that students are building up credits related to the Essential Learning Outcomes.
Schott pointed out that they have eliminated remediation at UMPI because of the philosophy of proficiency-based learning. "When you philosophically commit to every kid in proficiency-based, you have to circle around to make sure the supports are available." In the past, UMPI had intensive remediation, and some students had to take several remedial courses without any credits before they could start taking college level courses. UMPI has replaced that strategy by creating credit programs based on the skills that students have when they enter UMPI.
They started to change the practice four years ago when they first started learning about proficiency-based learning. The new design is to add an additional lab hour to a course. For example, a college composition course used to have three credit hours. At UMPI, students who need additional support to meet the learning objectives take a lab to strengthen their writing skills to create a four credit hour. The courses have the same learning outcomes, but the instructional support is different, the amount of work students will have to do to meet the outcomes is different, and the cost to the students is higher.
See also: