We Need You to Help Us Help Others Learn about Competency Education
CompetencyWorks Blog
---
As it has done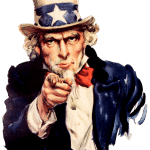 in the past years, the iNACOL Conference will have an entire strand dedicated to competency education.  This year we would like to ask you for your guidance in identifying the most meaningful topics for workshops at the iNACOL Symposium's competency-based education strand.
The iNACOL Virtual School Symposium name is changed – it is now the "iNACOL Blended and Online Learning Symposium" (renamed for October 2013) in Orlando, Florida at the Swan & Dolphin Resort:
·         Sunday, October 27: Pre-conference Session Workshop on Competency Education
·         Monday, October 28 – Wednesday, October 30: Main iNACOL Conference Plenaries and 10+ Break-out Sessions on Competency Education
We'd love to hear your insights to the following questions. Just use the comment section below (or you can email me):
1. For beginner sessions, what are the 5-7 most important topics that need to be covered for people who are new to competency education?
2. Given the state of competency-based education today, what are the most important topics for people that have already been working in competency education (the top 5-7 "Must Have" session topics that need to be covered)?
3. What are the five most important "competencies" that someone working to transform their state, district or school needs to have?
4. If you have gone to iNACOL VSS sessions on competency education before, what parts do you think we should definitely keep? What was effective?
Remember, we are thinking about competency education broadly, not solely in the context of online and blended learning!