What's New in Competency-Based Higher Education?
CompetencyWorks Blog
---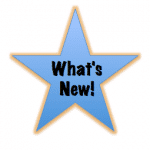 New Resource: The Competency-Based Education Network (C-BEN) released the first ever set of Quality Principles & Standards designed specifically for post-secondary competency-based education (CBE) programs.
High School Transcripts: More than 100 private schools across the U.S. formed the Mastery Transcript Consortium (MTC) and are embracing a new high school transcript, in hopes to transform the college admissions process. (More on this from EdSurge and the Christian Science Monitor.)
Blog from Ireland on CBE in Higher Ed: Warnborough College published a blog on Competency-Based Education—What it is and why it's relevant.
For more news and updates in competency-based higher education, sign up for our monthly newsletter on our homepage and follow us on Twitter: @CompetencyWorks.