Why This Experienced Teacher Believes in Mastery Education
CompetencyWorks Blog
---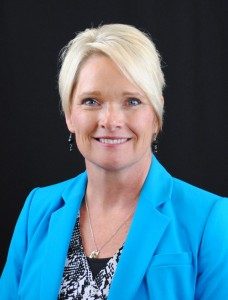 This post originally appeared at the Foundation for Excellence in Education's The EdFly Blog on January 19, 2016. Kelly Brady is the Director of Mastery Education for the Idaho State Department of Education. 
In my thirty years as an educator, I had the privilege of working with a wide range of learners in many different settings. I worked in public and private schools, with highly-gifted students and special education students, and in wealthy areas and areas of high-poverty. Yet in all those classrooms, one thing held universally true: kids learn best when their individual learning needs are met.
Good teachers know how to personalize instruction based on what they've learned about each student. The best way to motivate students is to get to know them personally by building relationships that reveal their unique learning needs. But it's impossible to do that all the time, for every kid, in every lesson. Until now.
Thanks to advances in technology and new student-centered models of teaching and learning, we now have the tools to meet the needs of every learner! My role as Director of Mastery Education in Idaho is to get these tools into the hands of teachers and school/district leaders so they can customize learning for every student.
Why am I excited about Mastery Education?
In Idaho, we define Mastery Education as a system of personalized, differentiated learning where students progress based upon a demonstration of mastery of competencies and content, not seat time or the age or grade level of the student. Other states call this competency-based, proficiency-based or mastery-based learning.
A big part of my role is to share the potential of Mastery Education to better prepare our students for college, career and life in the 21st century with people around the state. A set of better, deeper outcomes for students is just one of the many things that has motivated our schools and districts to embrace Mastery Education, and there are several others.
When I'm out talking to schools across the state, I describe how Mastery Education:
Allows students to have more ownership and autonomy of their learning.
Provides flexibility in both student pace and path.
Connects student interest and passions to their education.
Empowers students in new and meaningful ways.
Develops critical thinkers and problem solvers, beyond just memorizers of information.
Allows for more personalized and differentiated learning.
Gives teachers new roles as facilitators of learning, rather than dispensers of knowledge.
Emphasizes social-emotional learning and growth mindsets for all students.
Makes assessment more meaningful since it is on-going and formative in nature.
Creates opportunities to form better relationships with students and their families.
The mastery-based approach is validated by the way parents articulate what they want for their kids. Parents want their kids to be motivated to learn and engaged in meaningful learning beyond just acquiring a set of skills. Mastery Education is a system that encourages just that!
See also:
---
Kelly Brady is the Director of Mastery Education for the Idaho State Department of Education. Brady's mission is to support Idaho schools beginning the transition to a Mastery Education system where student progress is based upon a student's demonstration of mastery of competencies and content, not seat time, age or grade level of the student.