How Idaho is Making Mastery Education a Reality
CompetencyWorks Blog
---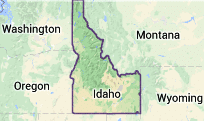 This post originally appeared at the Foundation for Excellence in Education's The EdFly Blog on January 25, 2016. Kelly Brady is the Director of Mastery Education for the Idaho State Department of Education. 
Idaho is taking an approach to Mastery Education that deeply recognizes the many stakeholders that must be involved to successfully shift from traditional education to Mastery Education.
Our shift dates back to a 2013 recommendation from Governor Butch Otter's Task Force for Improving Education that encouraged mastery-based education. Two years later, Idaho House Bill 110 passed unanimously with the support of The Idaho Education Association, Idaho School Boards Association and business/community leaders across the state.
The bill directed the Idaho Department of Education to develop a process for identifying 20 school districts or charter schools to serve as "incubators" for Mastery Education beginning in the 2016-17 school year. The bill also established a committee of teachers and leaders that met in the summer of 2015 to explore challenges and co-create solutions, as well as a statewide awareness campaign to really help people across the state understand what Mastery Education can do for Idaho students.
Currently, we are out talking to superintendents, principals and education leaders to share more about the network program. Interested schools/districts are encouraged to submit a letter of intent and take "The Mastery Education Readiness Survey" to self-assess direction, motivation, leadership, student focus, curriculum, instruction, technology, comprehensive data system, risk-taking, organizational structure, ownership and communication. To date, we have received more districts interested than we will be able to include in the initial cohort. We will soon release an official application and a committee will be formed to evaluate the applications and select our incubators.
Next year we'll have 20 school/district incubators that will form a professional learning community around Mastery Education—the Idaho Mastery Education Network. We will gather data and learn from our challenges as we move along. We will capture our successes and show others across the state the potential of Mastery Education with real stories of real kids in real classrooms.
We know this isn't a silver bullet, and we still have a lot to learn. Already we've learned that you have to take it slow and really understand the needs of your state for a large-scale transition like this to be successful. You have to involve your communities—all stakeholders—and really listen. You can't just thrust change upon people. You have to make sure they understand how and why this change is what is best for them as individuals and as a state. You have to put yourself out there, connect with others on similar journeys and form relationships that challenge you to learn and to grow. You have to be a resource who is always willing to admit what you don't know and commit to finding and sharing the answers. You have to build interest, get people excited about the potential and empower them with ways to get involved.
As an educator, it couldn't be a more exciting time. We have a set of opportunities now that have never existed, and we owe it to our kids to make the most of these opportunities.
You can learn about Mastery Education in Idaho in this presentation, on our FAQs flyer and the Idaho Mastery Education website. We think sharing our story will help inspire other states to do the same, and we're always learning so we'd love to hear from you.
See also:
---
Kelly Brady is the Director of Mastery Education for the Idaho State Department of Education. Brady's mission is to support Idaho schools beginning the transition to a Mastery Education system where student progress is based upon a student's demonstration of mastery of competencies and content, not seat time, age or grade level of the student.