---
---
How can school leaders and teachers foster student agency and engagement in online settings?
The disruption to K-12 learning environments caused by COVID-19 has been profound, yet learning continues virtually, in-person, synchronously, and asynchronously.
The upheaval caused by the pandemic and exacerbated by multiple other stressors has intensified students' needs for checking in and belonging. Educators have had to re-imagine what agency and engagement look like in cases when students are in unfamiliar virtual or hybrid settings. That means educators need new skills to support and gauge learners' levels of engagement and understanding.
Mere Engagement: Reflections about the Connections Between Online Learning, Student Agency, and Student Engagement, a new brief published by Aurora Institute, offers school leaders ten action steps to support student agency and engagement in distance learning environments, including:
First things first: Trust
Establish distance learning relationships
Renew a sense of student agency
Make the implicit explicit
Ensure anytime, anyplace learning
Enable competency-based learning where students demonstrate mastery of content
Keep families in the loop
Design lessons that link student interests with the environment
Check for learning along the way
Create equitable opportunities to learn
Join this webinar for a discussion with authors on key takeaways and guidance for promoting student engagement and agency in a post-COVID world.
Learning Outcomes:
Understand why promoting student agency, engagement, connection, and belonging are more critical now than ever.
Learn seven strategies to enhance student agency and engagement in online learning settings.
Gain new skills to determine learners' levels of engagement and understanding.
Presenters: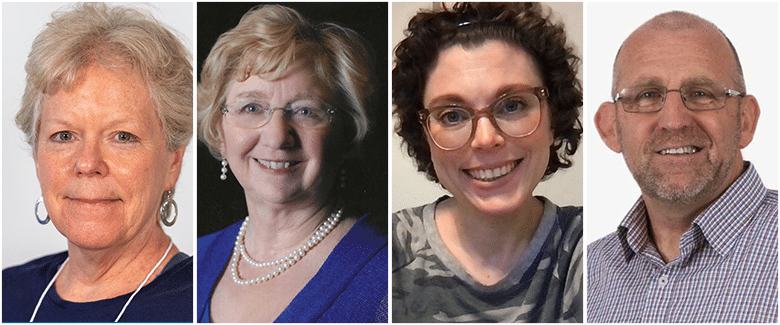 Laureen Avery, Director, UCLA Center X Northeast Region | @RenieAvery
Marsha Jones, former Associate Superintendent for Curriculum and Instruction, Springdale Public Schools; Adjunct Professor, University of Arkansas, Impact Fellows Program
Sara Marr, TESOL Teacher and ExcEL Coach, Shelton Public Schools | @SMarrSPS
Derek Wenmoth, former Director, CORE Education (New Zealand) | @dwenmoth