---
---
Colorado's District 51 is in its first year of implementing a performance-based (or competency-based) system. They are intentionally building a thriving culture rooted in growth mindset. According to Carol Dweck, "In a growth mindset, people believe that their most basic abilities can be developed through dedication and hard work — brains and talent are just the starting point. This view creates a love of learning and a resilience that is essential for great accomplishment." How can teachers bring growth mindset into the learning process to promote student achievement?
District 51 has identified five strategies to help students and adults to learn to have a growth mindset: Brain, Mindsets, Self Talk, Feedback, and Goal.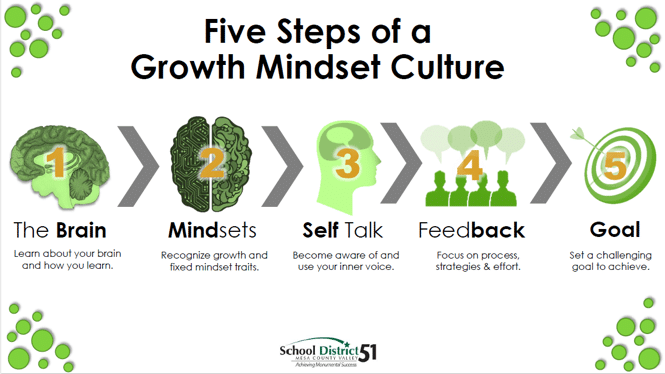 View this archived webinar to learn what it means to have a growth mindset, and hear from District 51 teachers how they are developing their own growth mindsets and instilling a growth mindset in their students. Attendees will learn tips and examples of teaching with a growth mindset that they can bring into their own schools and classrooms.
Presenters: