Report
Aligning Education Policy with the Science of Learning and Development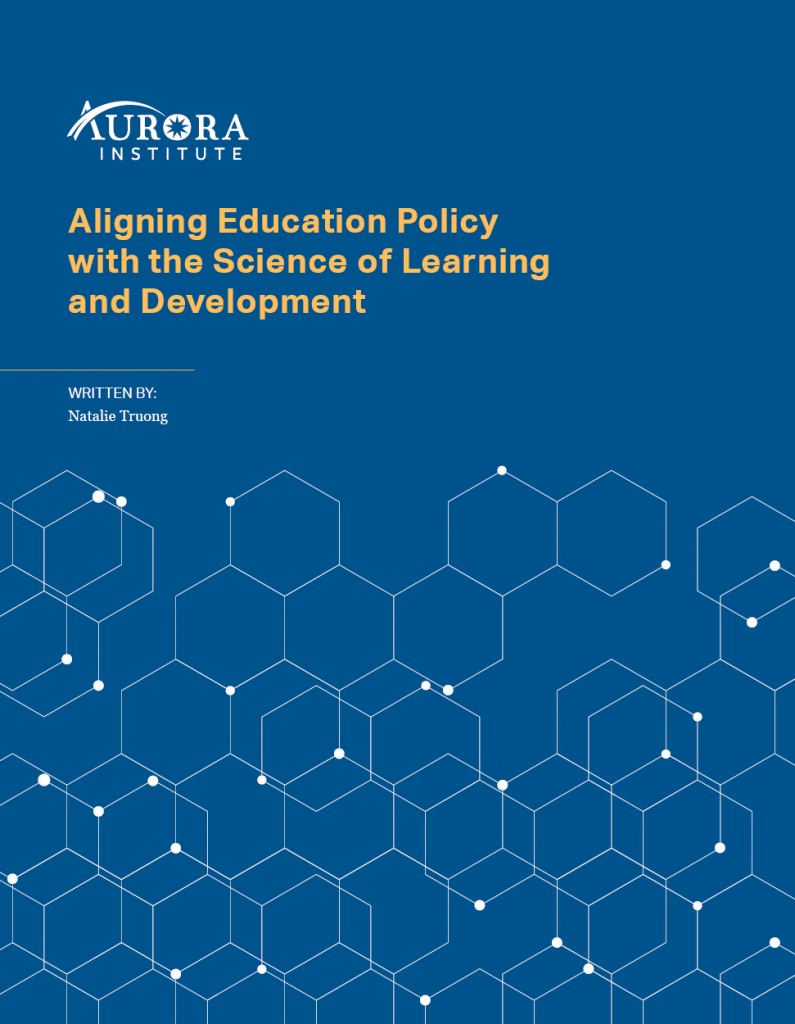 ---
This report analyzes recent learning sciences research and provides nine recommendations to address a critical need: how can education policy support and align with the science of learning and development?
Research on how students learn and develop is providing teachers, practitioners, and policymakers with insights on how to help students learn and grow academically and develop holistically to achieve successful outcomes in their education and in life.
This report intends to bridge a knowledge gap in the field and can be used by education leaders to create a vision and framework for how to best support student learning and development.