Report
Course Access: Equitable Opportunities for College and Career Ready Students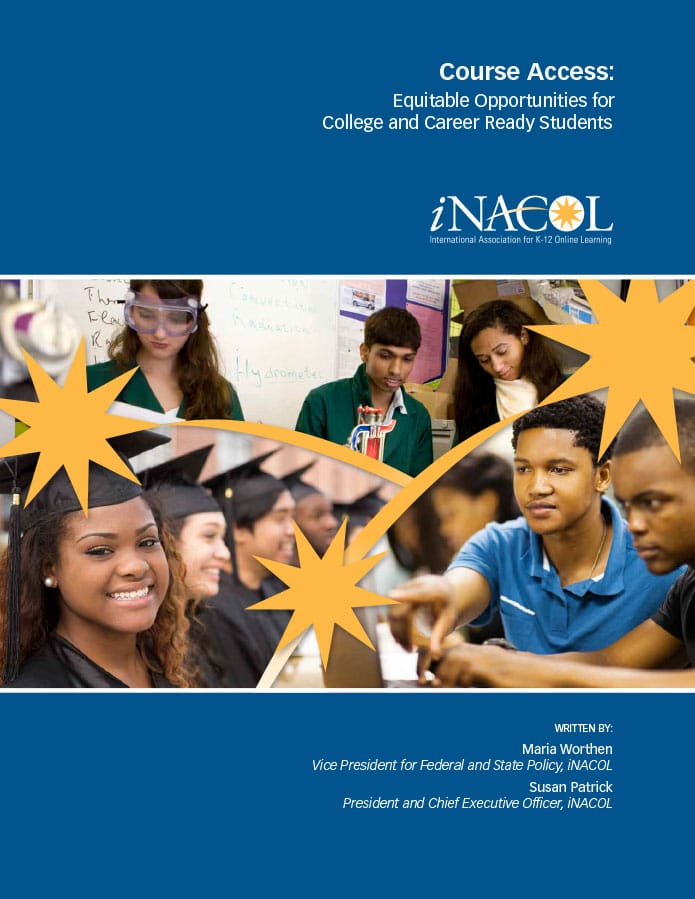 ---
Imagine a high school student who does not have the opportunity to take all of the courses she needs to get into college. Today, for far too many young people, this is a sobering reality. Public schools around the country may lack the resources, staff, or demand to offer a full catalog of courses. According to recent data from the U.S. Department of Education, many students do not have access to all the courses that will prepare them for college and careers.
The learning opportunities a student has in grades K–12 provide a vital foundation for success in college and career, and these early competencies particularly matter in the STEM (science, technology, engineering, and math) fields.
Course Access provides an incredible opportunity to end once and for all the inequitable barriers to college and career-ready coursework. Thanks to Course Access, a student attending a school that does not offer high-level math course work will be able to access the courses he needs to be prepared for and succeed in college through the free, public education system. Course Access courses can be core, advanced, career and technical education courses, credit-bearing internships, online courses, or traditional courses offered in settings outside the school building.
Course Access provides an opportunity to meet the challenge of ensuring that all students have equitable opportunities to become college and career ready.