Issue Brief
Course Access: Providing Equitable Access to High-Quality Learning Opportunities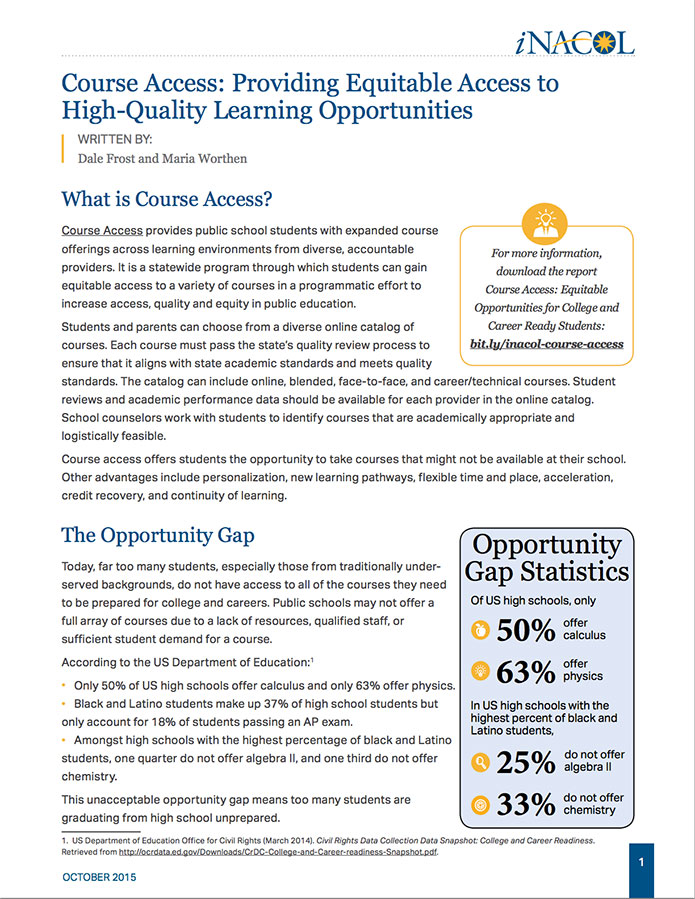 ---
Course Access provides public school students with expanded course offerings across learning environments from diverse, accountable providers. It is a statewide program through which students can gain equitable access to a variety of courses in a programmatic effort to increase access, quality and equity in public education.
School counselors work with students to identify courses that are academically appropriate and logistically feasible. Course access offers students the opportunity to take courses that might not be available at their school. Other advantages include personalization, new learning pathways, flexible time and place, acceleration, credit recovery, and continuity of learning.
This Course Access handout briefly explains course access, the elements of a course access program, and how course access can address opportunity gap statistics. For more in-depth information about Course Access, download the report Course Access: Equitable Opportunities for College and Career Ready Students.