Report
Goals, Guidelines and Standards for Student Scientific Investigations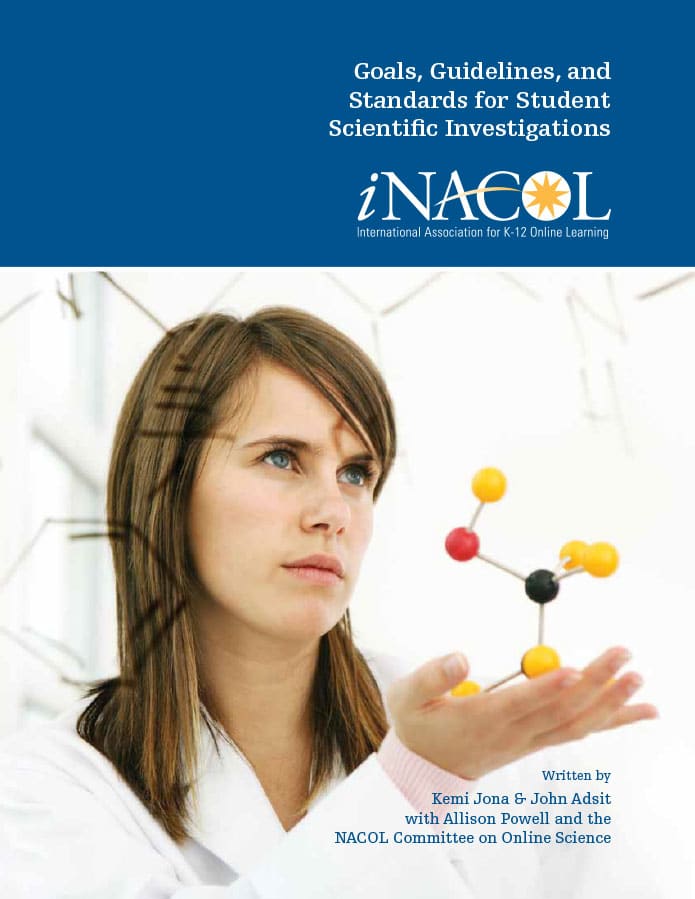 ---
This publication provides a set of quality guidelines for developing and evaluating student scientific investigations, through both online and face-to-face platforms. These guidelines were based on key ideas from the National Research Council's America's Lab Report, the National Science Education Standards, and AAAS Project 2061's Benchmarks for Scientific Literacy, along with input from the research literature, new rubrics, and examples.
After a review of literature describing the current state of traditional and online classroom labs, the publication is divided into the following major sections:
Guidelines for Student Scientific Investigations
Learning Goals for Student Scientific Investigations
Curriculum Design and Integration Standards.
Download this report to discover more about online learning labs, including recommended quality standards and evaluation criteria.