Report
Promising Practices in Online Learning: Socialization in Online Programs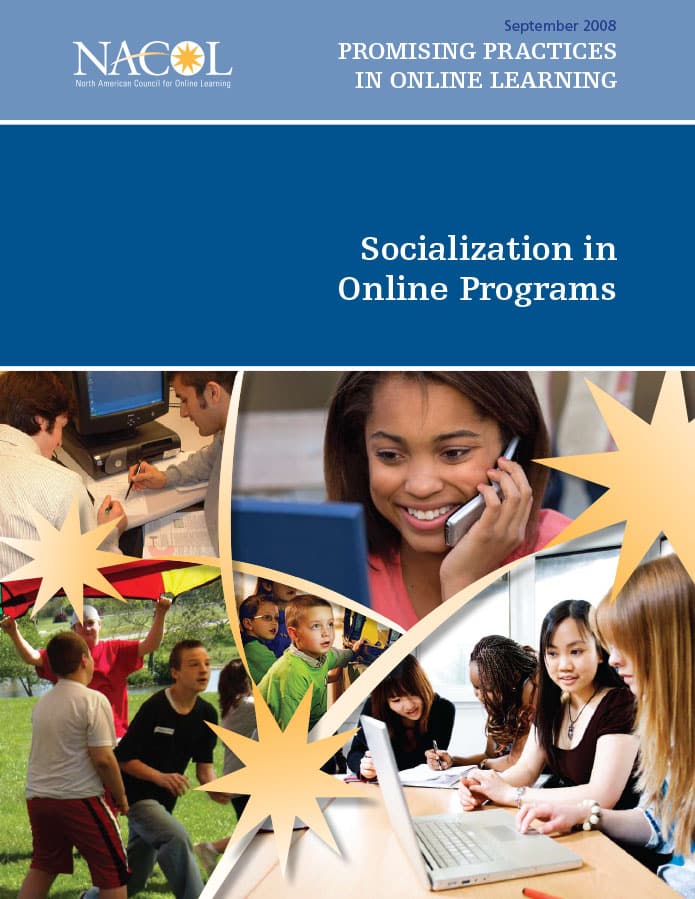 ---
How can online programs enhance students' social development? Here, educators demonstrate creative ways to break down barriers of time and place to enhance student socialization. As part of the Promising Practices in Online Learning series, this report addresses the following socialization issues in online programs:
Interaction with a teacher or other adults within the online class.
Communication with other students within the online class.
Online communication and activities facilitated by the school but outside of class activities.
Activities that involve bringing students together in physical locations.
Social networks and Web 2.0 technologies.
Browse this article to see how online schools are exposing students to differing views and perspectives, enabling students to think for themselves and effectively handle new situations.