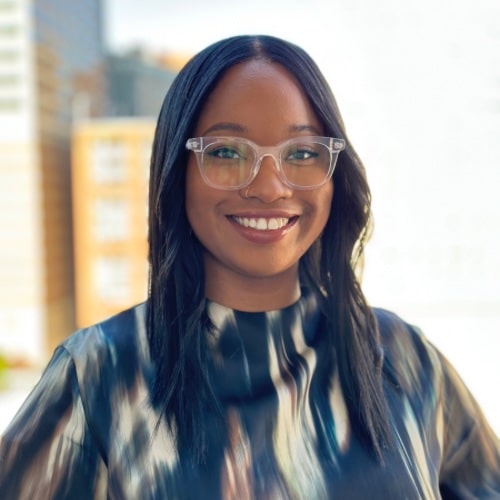 Jazminn Williams
Communications Associate
---
Jazminn Williams joined the Aurora Institute as Communications Associate in October 2022. In this role she manages digital communications including social channels, email marketing and amplifying the Aurora Institute's work through storytelling.
Most recently, Jazminn served as the Social Creator and Engagement Specialist at the State of Black Learning. There, her focus included graphic design, community retention and brand awareness. 
Prior to pivoting into the digital creator realm, Jazminn worked in higher education for over six years. She is an alumna of Florida Gulf Coast University where she received a bachelor's of social work and a master's of education from Loyola University Chicago. Jazminn's approach to communications is centered in personalization, intersectionality and identity consciousness. When she isn't keeping up with all things social, Jazminn is spending time with her family in Pittsburgh, Pennsylvania or trying sweets around town.