Bruce Friend Inaugurates iNACOL's New Podcast Series with a Discussion of the iNACOL Symposium
Education Domain Blog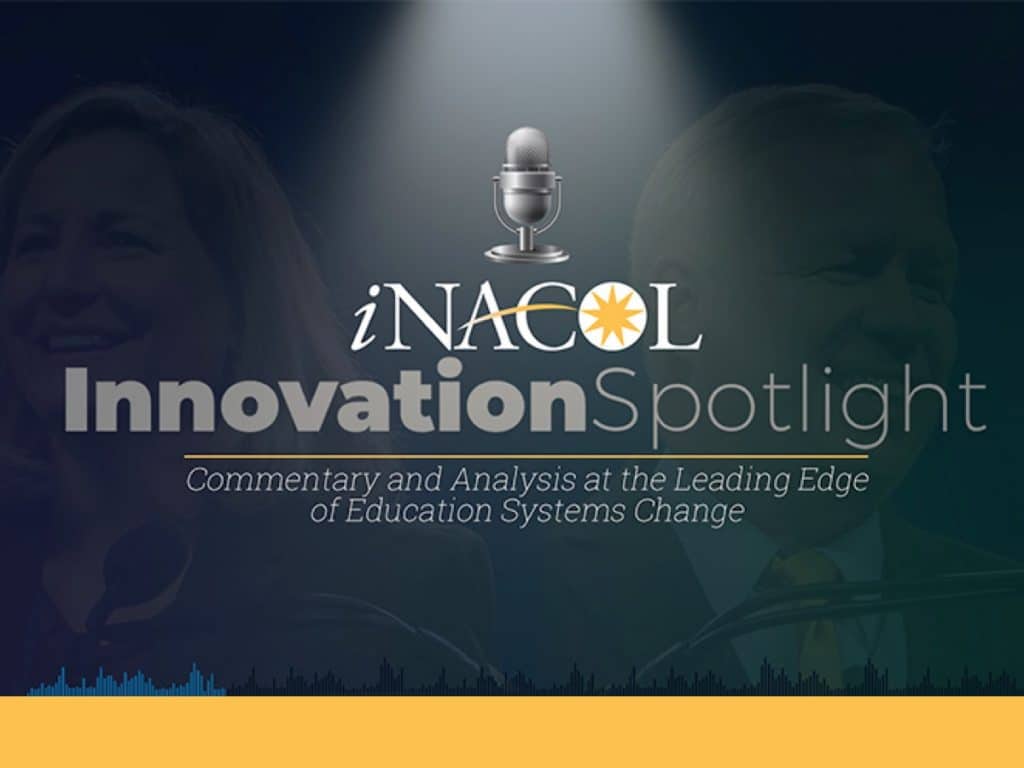 ---
We're pleased to announce a new podcast series, the Innovation Spotlight, featuring commentary and analysis at the leading edge of education systems change. By popular demand, we introduce the podcast as a new medium to disseminate knowledge, collaborate with the field, and hold engaging conversations on the field's toughest subjects.
Our hosts are Matthew Shea and Courtney Belolan, who lead the popular forum, Personalized Learning with Matt & Courtney. Matt and Courtney also manage iNACOL's Voices Hub, an interactive space at the annual iNACOL Symposium, where attendees go to share their ideas, Aha moments, and lessons learned.
We inaugurate the series with a discussion about the premier event shaping the future of K-12 education, the iNACOL Symposium. Annually, more than 3,000 experts, practitioners, educators, policymakers, students, and researchers gather and work to transform education. iNACOL's Chief Operation Officer Bruce Friend sat down with Matt and Courtney to discuss what to expect at the 2019 iNACOL Symposium.
Listen in as he describes:
The role of students in the Symposium
Meet the Expert & Meet the Practitioner Campfire Sessions
Networking and Social Activities
Newcomer's Orientation
The iNACOL Symposium runs October 28 – 31, 2019 in Palm Springs, California. Explore more and register on the Symposium website.
And stay tuned for the next episode of the Innovation Spotlight. It is also available on SoundCloud, and PodBean.