Developing a Funding Strategy to Support Innovation in Rhode Island and Arkansas
Education Domain Blog
---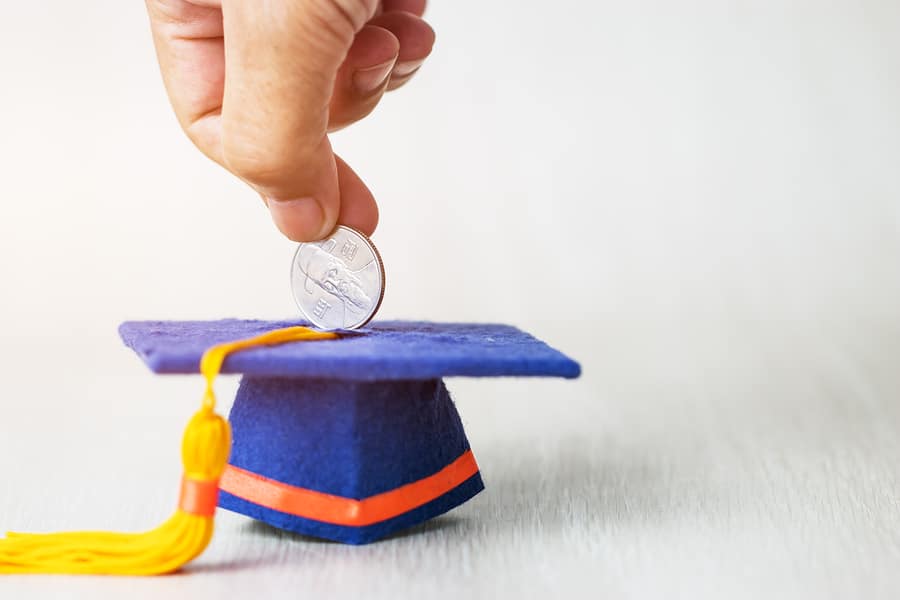 Rhode Island and Arkansas have sparked the evolution of student-centered learning through community-based and statewide partnerships and funding streams. The states have partnered with nonprofit organizations, universities and school districts working to remove policy barriers that hinder the innovation and scaling of new learning models.
Rhode Island's Collaborative Partnerships for Personalized Learning
Rhode Island also has supported innovation with critical state-level efforts for more than 15 years. Three recent examples:
In 2015, the

Rhode Island Council on Elementary and Secondary Education

approved the

state's five-year strategic plan

, which included "personalized learning statewide" and "student-centered resource investment" as two of its six core priorities.

In 2016, the

Rhode Island Office of Innovation

, an initiative of the Governor's Office, categorized and cataloged the state's work for student-centered learning through the branding of a

Statewide Personalized Learning Initiative

. In partnership with the

Rhode Island Department of Education (RIDE)

,

the Highlander Institute

and other organizations, the office launched the initiative with a

white paper

, which served as a tool for organizations to raise funds for creating a community of practice for personalized learning and create shared definitions and an understanding of what personalized learning means in Rhode Island.

In 2016, the state issued

regulations for high schools and middle schools

to provide meaningful personalized learning experiences to all students and to support high school students to meet the requirements of the recently created

Rhode Island Diploma System

. This high school diploma is based on demonstrating proficiency in the standards of each course, with individual districts determining the level of proficiency required for graduation. Beginning with the graduating class of 2021, high schools must issue diplomas based on a student's successful completion of both state and local course requirements and a performance-based diploma assessment.
Below are highlights of some of the organizations, programs and initiatives that are building local capacity for these innovative learning models in Rhode Island.
The Highlander Institute is one of the nonprofits in Rhode Island that has brought in significant external funding to support capacity-building for student-centered learning. The organization "cultivates and disseminates innovative education solutions that improve educator and system capacity to provide personalized experiences for every learner" and specializes in "personalized learning models that are focused on creating equity through education." The Institute's funding partners include the Bill & Melinda Gates Foundation, the Nellie Mae Education Foundation, New Profit, the Learning Accelerator, AmeriCorps and the Overdeck Family Foundation.
Fuse RI, which was launched by the Highlander Institute and funded by the Bill & Melinda Gates Foundation, is a two-year statewide educator fellowship. The program has a three-pronged approach that uses self-assessment, the Fuse Fellowship and an open education resource library to build a supportive network of districts actively working to transform education in the state. Since its launch in 2014, Fuse RI has trained 82 Fuse RI Fellows and partnered with 33 school districts. Additionally, almost 40 percent of the fellows for the new Educator Preparation Fellowship and Design Challenge — which is being rolled out by RIDE and the RI Office of Innovation — are Fuse RI Fellows.
EduvateRI is a collaborative effort of many organizations that brings together education, research, philanthropic, government and business partners to share knowledge and to network. Through monthly partnership meetings, EduvateRI exists to promote innovation in education, as well as economic development.
The RI Office of Innovation administers the Lighthouse Schools Challenge Grant, created in partnership with the Rhode Island Association of School Principals, awarded $200,000, raised primarily through donations, to three schools pioneering student-centered learning. In addition to the grants, 12 finalist schools were selected to participate in a series of workshops to support their planning and school-level work.
Thanks to the strong partnerships between local school districts, nonprofits and communities with state supports, the securing of third-party funding, and the ability of local school districts to invest in their own funding to support the work, Rhode Island is advancing the scaling of personalized, competency-based learning in its K-12 schools.
Arkansas Funds Education Innovation through a Unique Partnership
The Arkansas Department of Education (ADE), also pursued a similar approach that included a third-party support agency for innovation in schools that works in partnership with statewide efforts that is separate from ADE.
In 2013, the Arkansas Office of Innovation for Education resulted from a partnership between the Arkansas Department of Education and the University of Arkansas. The office provides research and technical assistance for schools to transform into student-centered learning environments and helps schools participate in Arkansas' Districts and Schools of Innovation Program. Its specialists work with schools to match personalized learning approaches with each school's specific needs and contexts. While no state incentive money is available for participants of the Schools of Innovation Program, schools and districts can receive increased flexibility through waivers from regulations and statutory requirements, if approved.
In 2018, most of the funding for the office came from an annual grant from ADE, enabling increased flexibility while ensuring the office provides the supports and functions ADE needs. For the past year and the upcoming year, approximately 10 percent of the office's total funding comes from grants from the Walton Family Foundation, although these funds are dedicated to specific projects and are not used to pay for general operating costs.
The unique third-party structure for the Office of Innovation for Education enables it to have a special relationship with schools and districts, which creates a mutually beneficial relationship allowing ADE to support the office, and the office to provide key functions for ADE's strategic plan, as well as building capacity for ADE staff and focusing solely on the support and technical assistance for innovation advancement. Additionally, the office can use its university affiliation to access research organizations and national resource centers. Finally, with research and data analysis work that is also supported by the ADE, the office can utilize school data to inform the planning, implementation and evaluation of its innovation work.
Next Steps for Interested Policymakers
Rhode Island and Arkansas have leveraged partnerships with nonprofits, state initiatives and philanthropic organizations to plan and fund innovation in their respective states. Interested state policymakers can begin by engaging with community stakeholders and state and local partners to gain ideas needed for funding and opportunities to collectively work toward a vision for student success.
For more examples of state approaches to funding innovation, see the full brief, State Funding Strategies to Support Education Innovation.
Learn More: