Request for Presentation Proposals is Open | iNACOL Symposium 2019
Education Domain Blog
---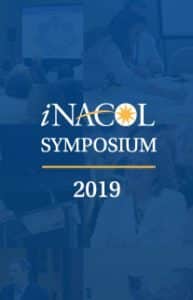 iNACOL is now accepting Requests for Presentation Proposals to present at the iNACOL Symposium, held at the Palm Springs Convention Center in Palm Springs, California on October 28-31, 2019. This year's theme is: Shining a Light on the Future of Learning. iNACOL's annual conference is the premier learning conference for those driving the transformation of education systems and accelerating the advancement of breakthrough policies and practices to ensure high-quality learning for all. Experts, practitioners, educators, policymakers, researchers and innovators gather and work to transform education.
To access the RFP and submit your proposal to present, please click here. The deadline for submitting presentation proposals is Friday, March 8, 2019 at 11:59 p.m. ET. You can download the RFP questions in advance by clicking this link. The iNACOL Program Committee will notify applicants of proposal status no later than Monday, May 6, 2019.
The iNACOL Program Committee will give priority to proposals that provide engaging and interactive learning opportunities, modeling personalized, competency-based learning environments, drawing on participant experiences and promoting dialogue and exchange. Across the various presentation formats and strands, we also encourage presentation proposals that target specific nuances of implementation that dig below the surface and unpack rather than being very general in nature.
For tips on submitting your presentation proposal, we have an archived webinar that explains the RFP process and timeline for proposal selection, and highlights ways to design interactive sessions that generate meaningful collaboration and foster engagement.
If you have questions regarding the RFP, please contact Christy Ellis, Events Project Manager, at [email protected]. For other frequently asked questions, explore the Symposium FAQs web page.
Registration for the Symposium will open in early spring. Find more information on the iNACOL Symposium website, and follow our Twitter, Facebook and LinkedIn feeds for updates.
Share this RFP Announcement on Twitter:
iNACOL is now accepting presentation proposals for #inacol19, held on Oct. 28-31 in Palm Springs, CA. Submit your proposal before 3/8: http://ow.ly/yh0030ipn1l @nacol
Interested in presenting at the @nacol Symposium, Oct. 28-31 in Palm Springs? iNACOL is now accepting proposals to present, due 3/8. Submit proposal here: http://ow.ly/yh0030ipn1l
Helpful Links: