Funding to Advance New Learning Models in Idaho and Georgia
Education Domain Blog
---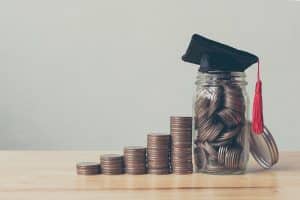 Idaho and Georgia have both developed funding strategies to advance new learning models including mastery-based and personalized learning. These programs have provided an opportunity for successful implementation in each state.
Idaho's Utilization of Legislative Appropriation for Mastery-Based Learning
Idaho has leveraged a legislative appropriation to rapidly advance mastery-based learning. During the 2015 state legislative session, the Idaho legislature passed House Bill 110 to establish the Idaho Mastery Education Network and support the state's shift to mastery-based education. The bill requires the Idaho Department of Education to:
Conduct a statewide awareness campaign that promotes understanding and interest in mastery-based education for educators, administrative leaders, parents, students, business leaders and policymakers;

Establish a committee of educators to identify roadblocks and possible solutions in implementing mastery-based education and develop recommendations for the incubator process; and

Facilitate the planning and development of an incubator process and assessments of local education agencies to identify local education agencies to serve as incubators.
For fiscal year 2016, Idaho allocated $400,000 to support the Idaho Department of Education in implementing mastery-based learning. To lead this initiative, the department hired a Director of Mastery-Based Learning.
For fiscal year 2017, the state increased its funding by $1 million to $1.4 million, to begin putting mastery-based education into practice in Idaho schools. Of this amount, $1.35 million was set aside for grants to incubator schools, participating schools in the Idaho Mastery Education Network, with $50,000 reserved for the Idaho Department of Education's operating costs.
For fiscal year 2018 and beyond, the Idaho Legislature kept the total amount of funds for mastery-based learning at $1.4 million but allocated $350,000 to the Idaho Department of Education to provide professional development to teachers within the Idaho Mastery Education Network.
Federal and State Level Funding to Support Georgia's Innovative Efforts
Georgia obtained federal funding, adding state-appropriated dollars for grants to support innovative and personalized learning environments.
Georgia created the Innovation Fund, operated by The Governor's Office of Student Achievement (GOSA). Since it was established, the Innovation Fund has provided more than $35 million, funding 164 grants for school programs in the following priority areas:
Applied learning with a focus on STEAM education (science, technology, engineering arts and mathematics),

Birth to age eight language and literacy development,

Blended and personalized learning, and

Teacher and leader development for high-need schools.
In 2011, the Innovation Fund began as a competitive grant program of $19.4 million created under Georgia's Race to the Top (RTTT) Plan. Between fiscal years 2015-2018, the Georgia legislature also allocated more than $15 million in state funds to the Innovation Fund to be used for grants to school districts, charter schools, regional education service agencies, postsecondary institutions, teachers and nonprofit organizations.
In addition to federal RTTT funding and funding from the state, Georgia created the Innovation Fund Foundation, a 501(c)3 nonprofit authorized by the state to receive donations that qualify for dollar-for-dollar tax credits from state income taxes. Georgia has authorized up to $5 million in tax credits awarded on a first come, first served basis. In FY 2018, the Innovation Fund distributed $2.1 million in grants, with $700,000 going to grants to support personalized learning.
For more examples of state approaches to funding innovation, see the full brief, State Funding Strategies to Support Education Innovation.
Learn More: