Registration for Symposium 2022 is Now Open!
Education Domain Blog
---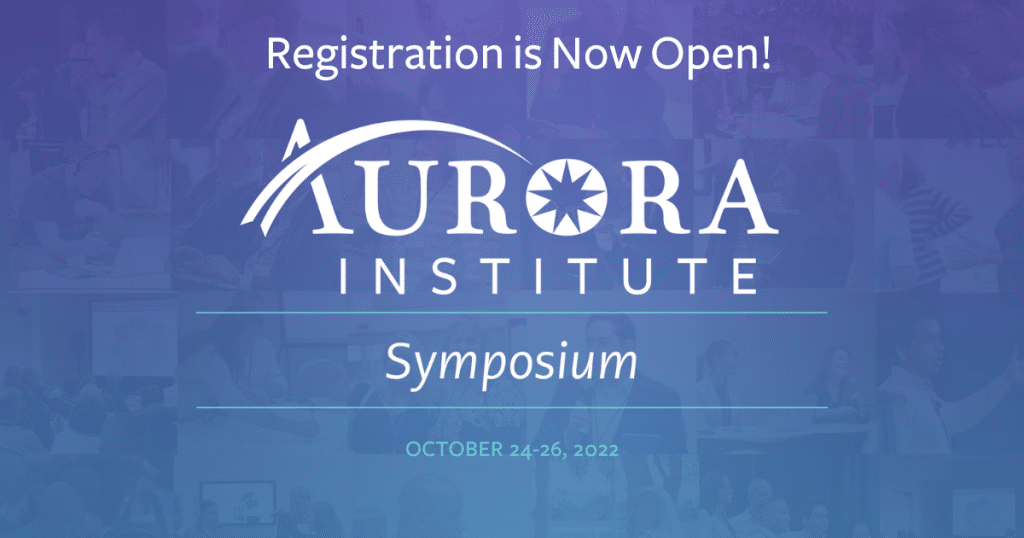 The Aurora Institute Symposium is the leading conference for transforming K-12 education systems, advancing breakthrough practices and policies, and implementing personalized, competency-based learning. 
Who should attend and why? Attendees include school leaders, district leaders, and teachers actively implementing personalized, competency-based designs, as well as technical assistance providers, non-profit stakeholders, policymakers, researchers, learning experts, and other education leaders. It is the premiere event for learning about cutting-edge promising practices, the latest policy developments, research, and future-focused trends in teaching and learning. This virtual event is designed to build the capacity of the K-12 field to implement equitable personalized, competency-based systems. 
Through keynotes and nearly 70 sessions highlighting breakthrough practices and policies, the Symposium inspires attendees, equips them with new knowledge and best practices, and sparks action by leaders to implement new learning designs. Session strands include: Shifting to Competency-Based Education; Transforming Education Systems; Whole Child Personalized Learning; Elevating Diversity, Equity, Inclusion and Antiracism; Designing New Learning Models/Redesign; Enabling Anytime/Anywhere Learning; Modernizing Professional Learning; and more.
Attendee registration is now open for the Aurora Institute Symposium, held virtually on October 24-26, 2022. 
Aurora Institute members can attend the Symposium free of charge. Become an Aurora Institute member today, then register to attend the Symposium here. 
Non-members can take advantage of early-bird registration discounts through September 23, 2022. 
For questions, please contact the Aurora Institute Symposium team. We look forward to seeing you at the Symposium!