U.S. Department of Education Issues Notice Inviting Applications for the Supporting Effective Educator Development Program
Education Domain Blog
---
Overview:
On April 4, 2022, the U.S. Department of Education (ED) issued a notice inviting applications for fiscal year (FY) 2022 for the Supporting Effective Educator Development (SEED) Program. The SEED program will provide $65 million in funding to support educators to implement evidence-based practices that develop the skills of educators.
The Aurora Institute strongly supports initiatives to modernize the educator workforce including through micro-credentials and professional development that are more closely aligned with competency based learning and innovative learning models. We encourage applicants for the SEED grant competition to consider ways to advance innovative teaching and prioritize student-centered education.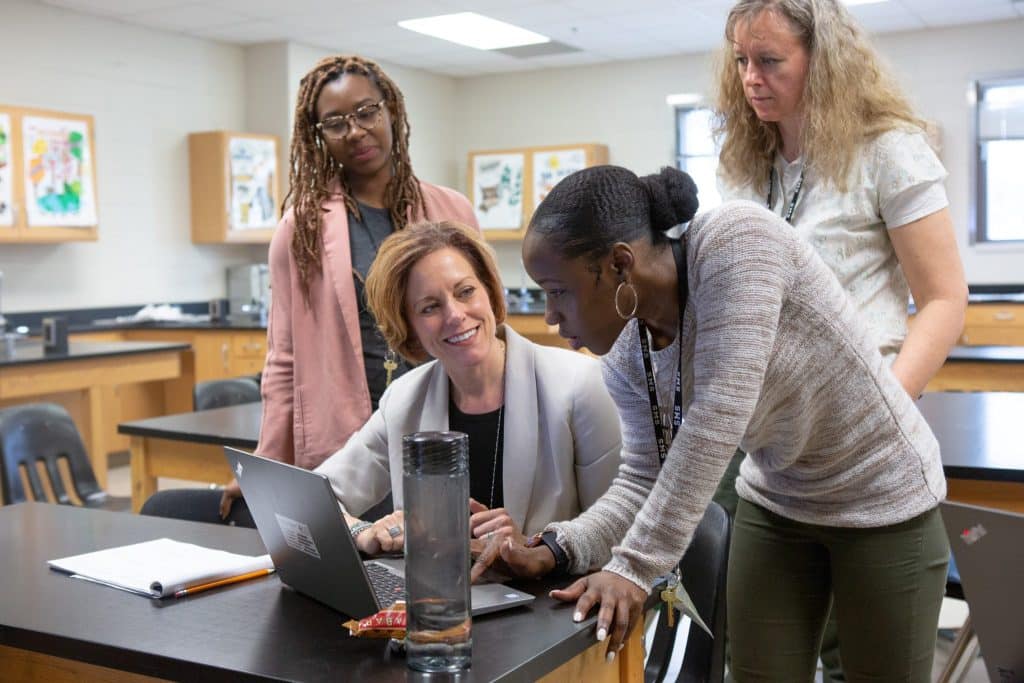 About the SEED Program Application:
In a news release Secretary Miguel Cardona wrote, "This grant competition will support institutions of higher education, national nonprofits, and other eligible partners that provide teachers and school leaders with effective strategies for building inclusive, unbiased, and safe learning environments that support the academic, social, and emotional needs of every student. Building an education system that is the best in the world requires an investment in our dedicated teachers." We appreciate the Administration's investment in our educator workforce and hope to continue to work together to find ways to support educators to build the knowledge and skills needed to plan and implement more innovative, student-centered pedagogies and modernized learning environments.
The application includes two absolute priorities: (1) supporting effective teachers; and (2) supporting effective principals or other school leaders. Both of these priorities include directing teachers and principals from nontraditional preparation and certification routes to support historically underserved local educational agencies (LEAs). Additionally, the priorities include evidence-based professional learning activities which may lead to an advanced credential.
Both absolute priorities also include requirements to identify at least one, but not more than two citations for meeting the evidence-based requirements of each priority. Lastly, the application includes three competitive preference priorities under which ED may award up to a total of 10 points collectively. These priorities focus are: (1) increasing educator diversity; (2) promoting equity in student access to educational resources and opportunities, and (3) meeting student social, emotional and academic needs.
The estimated average award is $3,500,000 per year for a project period of up to 3 years. It is estimated that ED will make between 16 and 20 awards.
Key dates:
April 4, 2022: Application became available.
May 4, 2022: ED encourages applicants to submit their notice of intent to apply so ED will be able to develop a more efficient process to review grant applications. The notice should be sent to

[email protected]

. However, applicants who do not send a notice of intent to apply, may still apply for funding.
June 3, 2022: Deadline for Transmittal of Applications.
August 2, 2022: Deadline for Intergovernmental Review.
Visit the notice in the federal register.
 Learn more:
 For more help, please contact:
Susan Patrick, President & CEO
[email protected]
Chiara Wegener, Communications Director
[email protected]