Sharing the Pulpit
Education Domain Blog
---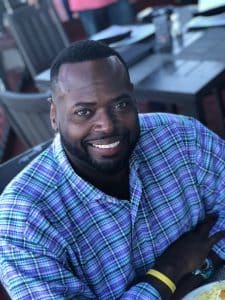 In practice, we at Big Picture Learning work directly with communities and schools across the country (and really, around the world) who wish to implement a more student-centered learning design – one which is grounded in real-world learning and has the learner's interests, talents and passions at the heart of their experience.
But beyond that, we at Big Picture Learning proudly, and confidently, assert that our real job is as activists. We are activists in so much as we are constantly and relentlessly seeking out public platforms – like the one which iNACOL is so graciously providing – that allow us to share our message of education equity.  Many times it is my voice on these stages – a responsibility that I am honored and humbled by and one, which I take very seriously. But, whenever I can, I look for places where I am able to step aside and create a wake for those voices that don't always get the spotlight, those of Black and Brown students who themselves have borne witness to the positive impacts of an educational experience that has placed trust in them. That has asked them what they want to learn. What they are interested in seeing in the world and in themselves. What problems are they passionate about solving.  The simple act of stepping aside can have an extraordinary impact.
I think we're finally coming out of an era in which standardization in education rules the day. Please believe, I get the impulse of policymakers to standardize aspects of education. The so-called "achievement gap" has persisted for decades and if any students have been left behind, it is those in traditionally underserved communities and those historically kept furthest from opportunity.  Standardization was a failed attempt to close that gap. Every new movement in education seems to forget the most important thing about education: Relationships matter. Knowing our students' communities matter. Knowing our learners' stories matter!
I often tell the story of my early experience as principal, and a student of mine, Andy.  Andy pushed on me harder than any other student I've ever had. And I failed to see this pushing as pulling; as reaching out. For an act that I won't name here, Andy was expelled from my school and part of me was relieved. This pains me. After his expulsion, Andy was the victim of a targeted homicide inside a barbershop. I don't know if I could have stopped this, but I do know I could have done more. For many of our students – even our most challenging ones – school is a sanctuary, a lifeline. Standardization doesn't recognize that "real-world" learning means different things for different populations. Standardization doesn't recognize that vulnerability is an essential part of pedagogy.
I keep Andy's story at the center of my work. The Deeper Learning Equity Fellowship, which Big Picture Learning co-directs along with our partners, the Internationals Network for Public Schools, is all about identifying emerging leaders in the education equity space and giving them the tools to foster inclusive education practices in their own communities. Again, the goal isn't to empower these leaders (or their students). We believe, that these folks and these communities are already empowered – this is not something we can bestow on them. But we can turn the spotlight on them and increase the volume by which their voices can be heard.
Again, I am humbled to have found myself being recognized as an important voice in my field. With that recognition has come invitations to speak into microphones previously silenced and keys that open doors that have previously been locked. But, believe that before this rocket runs out of fuel…I'm going to grab as many other people as I can for the ride! #wheelsup!
---
A proud native New Yorker, Carlos Moreno is a passionate educational leader committed to supporting school and district leaders who are creating high-quality, non-traditional schools. He is a Co-Executive Director for Big Picture Learning, a nonprofit organization that, since 1995, has developed more than 150 such schools in the United States and throughout the world. 
Please join us at this year's iNACOL Symposium where Carlos will keynote along with Phyllis Lockett and Tony Monfiletto on Leading the Transformation of Education Systems; Dedicated to High-Quality Learning for All.