Building Teacher Professional Judgment in Policy to Support Competency Education
Education Domain Blog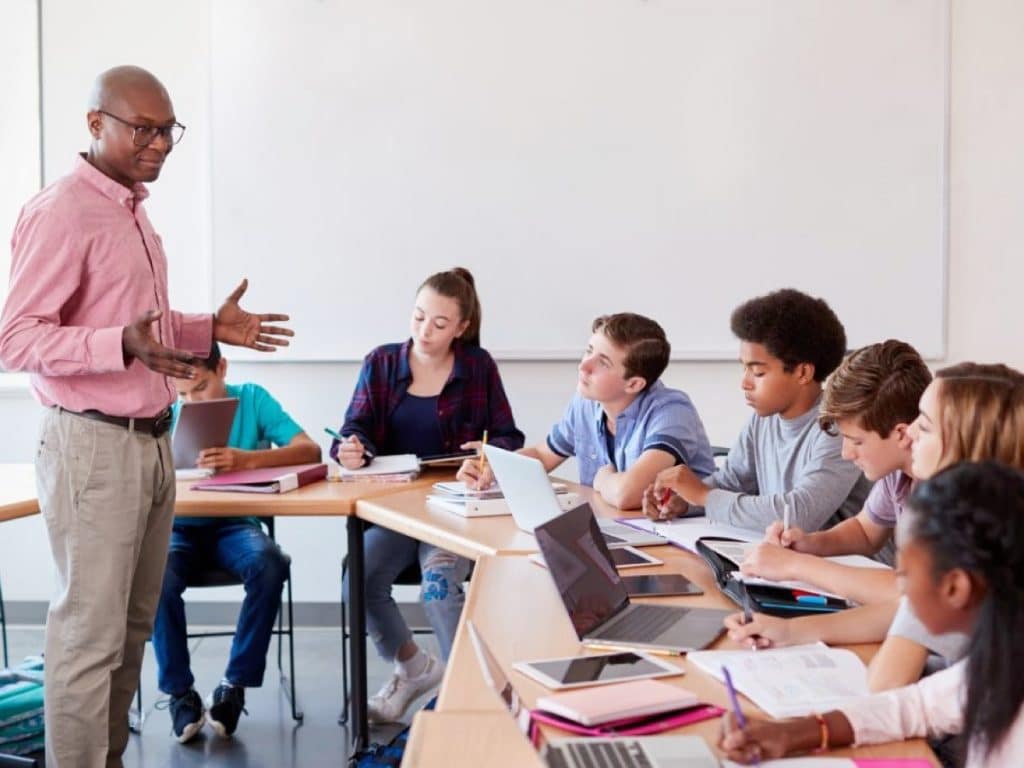 ---
Educators across the K-12 education workforce are the most important drivers for success in the shift to powerful, personalized, competency-based learning. Only by raising and building the capacity of educators and school leaders will we realize the bold vision of systemic transformation toward student-centered learning.
If we fail to invest in the capacity of educators – the people who can make the greatest difference in students' learning – we will do both teachers and students a grave disservice. We need to make a shift in how we think about teacher pre-service training and professional learning. It is not enough to rely on teachers' love of teaching, enjoyment of working with children, or subject expertise, particularly when they often must work in high-stakes, low-pay and low-trust conditions. A passion for teaching is an important prerequisite, but it is not enough. Teachers in the U.S. are being trained and credentialed to deliver academic content with the goal of student proficiency on academic standards. Literacy and numeracy are absolutely necessary but no longer sufficient for the range of knowledge and skills students must build for future success. Building professional capacity in the educator workforce is the best thing we can do in the long term to ensure success for every student.
We need to be mindful of how we might consider building capacity in leaders and educators to lead systems transformation toward competency-based education. We should be driving toward a system that trusts teachers to exercise professional judgment about student learning, in which teachers are empowered and have the professional expertise and systemic supports to make valid and reliable determinations of student mastery. How would we redesign a system to foster better relationships across student, parent, family, community and state and provide the data, transparency and reciprocal accountability to hold each other responsible? What role will teachers play in the development and implementation of new learning models and systems of assessments that actively support holistic student learning?
Tackling Building Teacher Professional Judgment in Policy: Transforming Systems to Build Educator Capacity
Transformation of K-12 education systems will also require transformation of educator preparation and development systems to themselves become personalized and competency-based. These new approaches to educator preparation and development will enable teachers to take on new roles as they work individually and collectively to design customized pathways to graduation for every student. To fully transform K-12 education systems to student-centered learning, we need to rethink the way we build educator capacity.
Rather than our nation's siloed systems of educator pre-service preparation, certification, professional development and evaluation, a competency-based system would provide a seamless continuum in which aspiring educators build and master instructional competencies, and upon entering the profession, access customized professional development and evaluation opportunities to ensure continuous improvement throughout their careers.
Ongoing, job-embedded, competency-based, and personalized professional learning must be at the heart of any system redesign. Pre-service training and professional learning cannot be siloed from new learning model designs, innovative pedagogical practices, personalized learning, systems of assessments, or accountability in a competency-based education system.
New Hampshire is recognizing that teacher capacity, student capacity and student learning are inextricably linked. In New Hampshire, the Performance Assessment of Competency Education (PACE) is an innovative assessment program and accountability strategy offering reduced levels of standardized testing together with locally-developed common performance assessments. The New Hampshire PACE report examines "Balanced Systems of Assessments" and illustrates how coherent systems of assessments are as much about building capacity for teacher professional judgment and assessment literacy as they are for student learning. Teachers from the PACE pilot districts collaborate to develop the performance tasks that will be a part of the systems of assessments at statewide quality performance assessment institutes. Teacher teams score and moderate student work on the performance tasks, participating in a statewide comparability workshop to ensure that scores of student work are consistent across reviewers from different school districts.
By transforming educator preparation and development systems to become personalized, competency-based and focused on the skills educators need to create student-centered learning environments, policymakers will support transformation at scale for education systems that prepare every student for success in higher education, the modern workforce and as citizens. Developing educator capacity is critical to transforming the education system to student-centered learning.
The next blog post will discuss issues that policymakers could be thinking about as they consider ways to develop systems that support teacher capacity and build trust that gives teachers space to exercise professional judgment.
Learn more about building educator capacity in our report, Fit for Purpose: Taking the Long View on Systems Change and Policy to Support Competency Education.
Follow this blog series for more key insights:
For more information: