U.S. Department of Education Invites New Applications for the Innovative Assessment Pilot
Education Domain Blog
---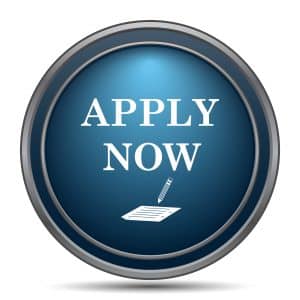 The U.S. Department of Education (ED) announced that it is inviting new applications for the Innovative Assessment Demonstration Authority (IADA), for a second round of peer review.
The Every Student Succeeds Act (ESSA) created the IADA, which allows participating states to pilot innovative new systems of assessments in a subset of school districts before scaling state-wide. States may apply on their own or as part of a consortium of up to four states.
Key dates:
October 17, 2018: States are asked to submit a notice of intent to apply to ED. The notice of intent is non-binding, but will help ED to plan ahead for technical assistance and peer review activities.

December 17, 2018: Application deadline
To apply, visit: https://www2.ed.gov/admins/lead/account/iada/index.html.
About the Innovative Assessment Demonstration Authority (IADA)
In an announcement today, Patrick Rooney, the Director of the Office of State Support at ED, wrote:
"The IADA implements a provision of Title I of the ESSA that seeks to encourage states and districts to continue to push the field of assessment forward through innovation. It will enable states to re-think their testing systems and pilot new approaches — helping to develop the next generation of statewide assessments. The opportunity to craft new assessment approaches and to implement the resulting tests slowly over time will give states using the IADA the chance to apply and share lessons learned from implementation to improve assessments across the country. This authority is needed only when a State begins to use an innovative assessment, instead of the statewide test, for accountability and reporting purposes in a subset of its districts and schools. It is based on the statute in ESEA section 1204 and the final regulations under Title I, part B. A State may develop an innovative assessment in all required grades and subjects or a subset of them. The innovative assessment may be in any required grade or subject, include one more types of assessments, and must produce an annual summative determination of each student's master of grade-level content standards.
We know that some states may be interested in the IADA but may not be ready to implement an innovative assessment until 2020-2021 or beyond. The Department expects to conduct additional application reviews in the future until seven States are awarded the authority. If states are interested in receiving some assistance in advance of possible future application periods, please contact Donald Peasley ([email protected])."
Technical Assistance and Resources Available for Advancing Next-Generation Systems of Assessments
In January 2018, iNACOL held a webinar, The Innovative Assessment Pilot: A New Opportunity for States and Districts to Collaborate in Developing Next Generation Systems of Assessments. The archived webinar provides an overview of the IADA's requirements and application process.
Want to learn more? Contact us or our partnering organizations. States can learn more about the new flexibility in ESSA and action steps states can take to develop new assessments through the following resources:
Learn more:
For more help, contact:
Maria Worthen, Vice President, Federal and State Policy
[email protected]
Dale Frost, State Policy Director
[email protected]
Natalie Truong, Policy Director
[email protected]