100%
CompetencyWorks Blog
---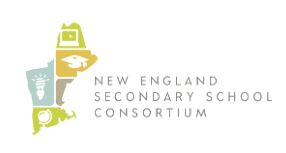 One hundred percent of the public institutions of higher education in five states have endorsed proficiency-based education. That's right — 100%.
The New England Secondary School Consortium (NESSC) announced that all the public colleges and universities as well as three private colleges in Connecticut, Maine, New Hampshire, Rhode Island and Vermont have endorsed proficiency-based education. That's 55 colleges and universities.
I recently talked with Cory Curl from ACHIEVE about their meeting last week with higher education representatives and competency education leaders. She reported that there was general agreement that proficiency-based transcripts should not be a problem as colleges are used to receiving and making sense of all kinds of transcripts.  She also said there were several higher education associations at the meeting that are considering raising competency education at their meetings to get further support and acceptance for proficiency-based transcripts.
The conversation with Cory touched on what it is going to take to get elite colleges to endorse proficiency-based education. She suggested that a specific ask, such as a statement on their admissions websites that clearly states that they accept proficiency-based transcripts, might be considered rather than trying to get endorsements. Elite colleges, being elite. tend to avoid engaging in and advancing specific education reforms or participating in state-level efforts.
So I think it is safe to say we are making steady progress at addressing a fear, some considered a barrier to be overcome, about competency education. We are continuing to get confirmation that competency-based transcripts are not going to impact college admissions. We just have to keep working to get more colleges and universities in other parts of the country to sign on, or at a minimum say they'll accept proficiency-based transcripts. One of the very easy things all of us can do is start to lay the groundwork by sending a letter to the president and trustees of our alma mater encouraging them to clarify on their admissions web page that they accept competency-based transcripts. Hopefully other intermediary organizations will take on the leadership role that NESCC has shown in engage higher education in other states and regions.  I'm sure NESSC would be glad to share their process and road bumps. (And bravo to all of you that facilitated the conversations and coordinated the endorsements).
FYI: The press release from NESSC was full of great quotes that others might find handy in their work:
Tim Donovan, Chancellor of the Vermont State Colleges:  "The Vermont State Colleges signed the endorsement for a simple reason: it's the right thing to do for our students and for our colleges. Today's complex world demands more from the education of our young people—in K–12 schools and in colleges and universities. We have to work together to equip our students with the knowledge and skills they need to succeed in every area of life. At the Vermont State Colleges, we want the educators in our state—and throughout New England and the country—to know that we fully support their innovative efforts to better prepare our young people for the future. No hoops, no hurdles."
Lou DiPalma, state senator from Rhode Island :"As a longtime engineer, business advocate, and state lawmaker, I believe it is absolutely critical that our collegiate institutions and public schools work together in common purpose. This endorsement shows that New England's collegiate institutions and leaders are willing to step up, take action, and publicly support schools that are not only raising academic standards, but doing whatever it takes to make sure that every student actually achieves those high expectations."
David Ruff, Executive Director of Great Schools Partnership: "Parents naturally want to know how changes in public education are going to affect their children. One common concern is whether nontraditional academic programs and transcripts may disadvantage students applying to college. Of course, colleges do and always have accepted students with a wide variety of academic backgrounds and records, including home-schooled and international students. While there's no cause for concern, this endorsement provides further evidence that our nation's colleges and universities know what matters most—that every student deserves to graduate from high school prepared to succeed no matter what path they choose in life."
J. Duke Albanese, senior policy advisor for the Great Schools Partnership:  "This strong testament of support from higher education is nothing short of inspiring. Proficiency-based graduation decisions represent an important shift for many public schools, and our parents, families, and communities want assurance that their schools are embracing educational approaches accepted by colleges. New England's collegiate leaders recognize that producing more educated and skilled high school graduates will only benefit their institutions, and that preparing young adults to succeed in higher education and earn a degree is a goal shared by K–12 educators, college professors, and prospective employers alike."