A Victory for Competency-Based Education
CompetencyWorks Blog
---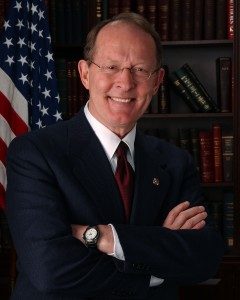 To all of the competency education visionaries working in state governments, districts, and classrooms around the country, last week was an important week for you. After years of running up against federal time-based policy barriers, the Chairman of the Senate Health, Education, Labor, and Pensions Committee, Lamar Alexander (R–TN), released a discussion draft for reauthorization of the Elementary and Secondary Education Act (ESEA) that put your work front and center.
Competency education finally has a place at the negotiating table of Congress.
Senator Alexander's discussion draft proposes two policy changes that would advance the K-12 competency education movement.
The draft proposes two assessment options:
Maintain the current law by requiring statewide testing annually in grades 3 through 8 and once in high school.
Establish a state-defined option where states could develop an assessment system that may include any combination of annual statewide summative assessments, grade span assessments, and competency-based performance assessments.
The draft proposes to let states use federal funding reserved for the design and implementation of state assessment instruments to build competency-based assessments.
Senator Alexander is accepting comments on his discussion draft until February 2, 2015 at [email protected].
If you want to learn more, I encourage you to review the joint ESEA recommendations that KnowledgeWorks and the International Association for K12 Online Learning (iNACOL) released or read my initial blog post on the topic.
---
Lillian Pace is the Senior Director of National Policy at Knowledgeworks.