Issue Brief
Innovation Zones: Policy Flexibility to Reimagine and Modernize K-12 Education Post-COVID-19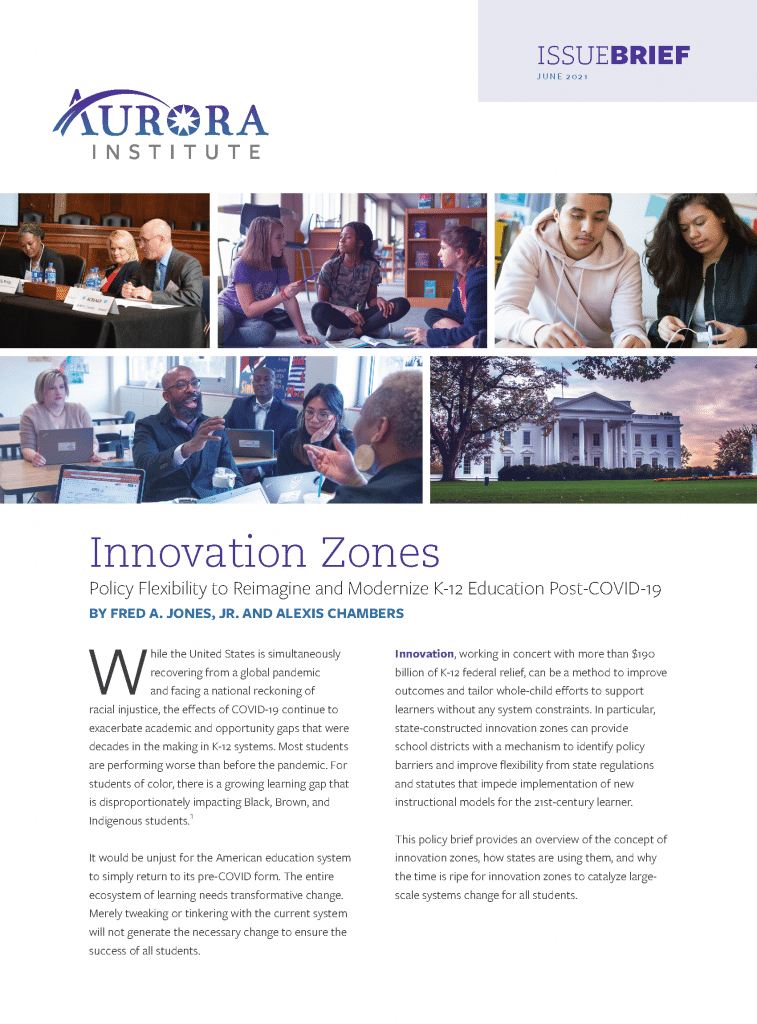 ---
Innovation zones represent an important policy lever states can use as K-12 reimagines its future post-COVID. Innovation zones are created through state legislation to give schools and districts freedom from burdensome administrative regulations. This flexibility gives schools and districts a chance to modernize teaching and learning.
This updated policy brief examining policy language from 10 states that have innovation zones.  The brief is authored by Fred Jones, director, and Alexis Chambers, policy associate, at the Aurora Institute Center for Policy. An accompanying webpage contains a map detailing the current landscape of innovation zones, and a set of frequently asked questions.
Innovation zones have long been part of the policy priorities Aurora Institute advocates at the state level. As schools reopen, with leaders now mindful of how much more is possible with K-12 education, it's helpful to remind, or make them aware of, an important option that many have had all along. More than 25 states with existing innovation zones are using them to better meet the unique needs of their learners through new instructional models, professional development practices, mastery-based learning, providing flexibility in the use of time and talent, and other strategies.