Building a Competency-Based Teacher Education Program: The High Meadows Experience, Part 1
CompetencyWorks Blog
---
This is the first of two posts about the competency-based teacher education program at the High Meadows Graduate School of Teaching and Learning.
Vision and Early History of High Meadows
In 2015, the former Woodrow Wilson National Fellowship Foundation (now the Institute for Citizens and Scholars) began the design of a new graduate school of education for pre-service STEM teachers in Massachusetts. Arthur Levine – then the Foundation's president and former president of Teachers College – envisioned this new school explicitly as a competency-based institution and a model for what teacher preparation could be. Its goal was to change the emphasis on uniform, time-fixed processes – credits that must be accumulated, courses that must be completed – to focus instead on common, time-flexible outcomes: namely, the skills and knowledge necessary to be a successful teacher in the classrooms of today and tomorrow. In addition, the new school sought to offer a highly personalized course of study, one that provided for variable times to completion for teacher candidates. It proposed to allow aspiring teachers to spend their time on what they needed to improve rather than force their lockstep procession through a uniform curriculum.
From its inception, High Meadows worked in collaboration with the Massachusetts Institute of Technology (MIT) to create the Graduate School. In 2017, it also stipended 10 aspiring teachers to join the team for a year as Design Fellows to hone the competencies and co-design the curriculum. By 2018, High Meadows had become fully independent, received the authority from the Massachusetts Department of Higher Education to grant the Master's of Education degree, and received authorization from the Massachusetts Department of Elementary and Secondary Education to recommend candidates for licensure in a number of STEM fields. 
Competencies and Curriculum
The initial two years of what came to be known as High Meadows Graduate School of Teaching and Learning marked a period of intense research, ideation, iteration, and growth. The founding team of faculty, learning designers, and assessment experts labored to explicate with precision what competencies are vital to the art of teaching, the learning objectives associated with each, and how they might best be taught and assessed. While the goal was not specifically to prepare teachers for competency-based schools, preparing teachers with the skills of agile designers who can create classroom cultures of trust and support (rather than management) has some alignment with the competencies needed to teach in a competency-based environment.
Ultimately, the design team articulated some 40 competencies, which were later combined and winnowed to 20 and organized into six categories. Each competency, supported by three to five learning objectives, described not only the skills and knowledge of a competent teacher but also what one should see if observing a competent teacher's students. (The most recent version of the competencies is available here). In addition, the team identified five "core competencies" – domains of practice in which High Meadows graduates would demonstrate particular skill. These were Thinking Like a Designer, Grounding Practice in the Science of Learning and Development, Relating to Students, Building a Community of Trust, and Teaching for Justice.

The curriculum of High Meadows was guided by the conviction that the craft of teaching involves the exercise of multiple competencies at the same time. In most educator preparation programs, teaching is taught in separate courses as a series of discrete skills. Pedagogy is the subject of one class, "classroom management" another. From the outset, however, the designers of the High Meadows program recognized that they wanted teacher candidates to learn to teach in an integrated way. So they envisioned a curriculum consisting of what we called "challenges": scenarios based on complex, thematic problems of teaching practice that involved learning objectives drawn from multiple competencies.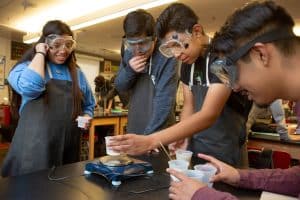 As an example, one scenario asked teacher candidates to imagine that they are approached by four students after class. One complains that the class is too hard; the second complains that the class is too easy; the third complains that it's neither too hard nor too easy but that it's very boring; and the fourth opines that the class is just perfect and the teacher shouldn't change a thing. As one might expect, this challenge requires teacher candidates to demonstrate their ability to individualize instruction through scaffolds and extensions (competency C-3), but it also includes learning objectives from the Assessment and Teaching for Justice competencies. As the program evolved, the importance of specific scenarios diminished, but the idea of integrated learning and practice remained a key principle for all aspects of the curriculum.

Learning and Assessment
High Meadows welcomed its first cohort of Master's students in September 2018. Consistent with the Graduate School's belief that deliberate practice was critical to teacher candidates' development, they began spending two days a week in a school placement almost immediately. They also began working on challenges, which involved participation in a number of learning experiences in and outside of two weekly in-person sessions facilitated by High Meadows staff. The first group of these sessions was led by faculty who served as coaches for each challenge and who helped teacher candidates explore the foundational readings and exercises for each challenge. The second provided an opportunity for candidates to discuss their clinical experience and to collaborate with peers on the materials they needed to submit as evidence of novice-level mastery of the targeted learning objectives. 
Those submissions, which the Graduate School called "solutions," comprised mini-portfolios of work from both teacher candidates and their students. They varied by challenge but generally included evidence of design and implementation (e.g., of a lesson) as well as of student work. Each solution also included reflection by the teacher candidates on their own learning. 
Solutions were sent out to external evaluators, who assessed submissions on a single-point rubric, identifying evidence present or absent based on specific criteria for each learning objective and providing qualitative feedback. Teacher candidates then reviewed their solutions with the challenge coach, who either certified that they had completed the challenge or discussed with the candidate the revisions necessary for resubmission. Although High Meadows did have requirements for satisfactory academic progress, candidates received no grades on challenges. Either they completed a challenge or received guidance about what they needed to do in order to show competency.
Outcomes for Teacher Candidates and the Program
Despite its relative novelty and small size, High Meadows quickly earned a regional reputation for the high quality of its teacher candidates. Principals and superintendents described the program's graduates as not just capable classroom instructors but as future teacher leaders. Teacher candidates frequently received, and some accepted, job offers even before finishing their degrees – a challenge for the program that I will discuss in my next post – and most entertained multiple opportunities for employment when they had the degree in hand. Moreover, graduates reported feeling well prepared as they entered the classroom, especially in their ability to design for unforeseen circumstances and to help students with a diverse range of learning needs.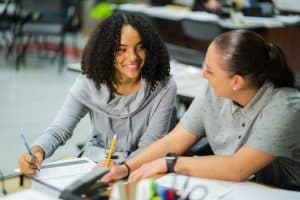 For several reasons, some of them related to the pandemic, High Meadows did not recruit a new cohort of teacher candidates in 2022. Shortly thereafter, the Board of Trustees made the decision that, having established the benefits of a competency-based program in principle and practice, the Graduate School should seek an institutional partner with the capacity to scale its work. After a nationwide search, High Meadows concluded an agreement this summer with the University of Kansas (KU), transferring all of its intellectual assets. In addition to assuming its programs, KU hired most of the staff who worked at High Meadows to ensure a continuity of experience and expertise as it builds upon the programs the Graduate School began.
In my next post, I'll discuss three programmatic complexities we dealt with at High Meadows. The first is the assessment of what might be called dispositional competencies. The second is balancing the demands of collaboration with allowing variability in pacing, including for teacher candidates who became employed in schools prior to completing the program. And the third is the Graduate School's shift during Covid from an in-person to a remote program. In the meantime, please contact me if you have any questions about High Meadows that weren't answered in this post and don't promise to be answered in the next one. You can reach me at [email protected].
Learn More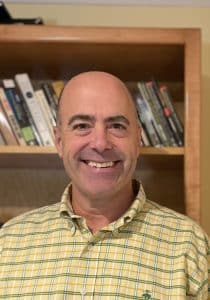 Dr. Peter Laipson is the founding Chief Academic Officer of High Meadows Graduate School of Teaching and Learning, a competency-based teacher education program. Formerly the Provost of Bard College at Simon's Rock, he also taught and held leadership positions at Concord Academy.