CBE – Making It Work With Employers
CompetencyWorks Blog
---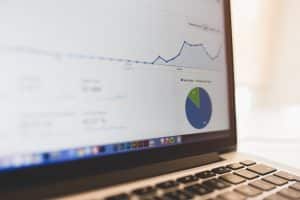 Given the emphasis on competency-based education (CBE) as a way to meet the demands of employers, what are some ideas for how colleges and universities can involve those employers in creating the solutions they seek? A panel at Competency-Based Education: Linking Learning and the Workplace, a convening held in Washington, D.C. on September 15, dealt with issue. About 125 people attended the convening, which was co-sponsored by CAEL, Excelsior College, and Fielding Graduate University.
The panel was moderated by Charla Long, a consultant for Public Agenda's C-BEN project and founder of the Lipscomb University's CORE program, which features a behavioral assessment to determine students' proficiency with fifteen business-related competencies, and which was developed with input from employers in the Nashville area. The panel participants were:
Alexander Alonso, Vice President or Research, Society for Human Resource Management (SHRM)
Solomon Keene, Jr., President, Hotel Association of Washington, D.C.
Kaitlin LeMoine, Assistant Director of Curriculum and Assessment Development, College for America at Southern New Hampshire University
Roy Swift, Senior Director, Personnel Credentialing Accreditation Programs, American National Standards Institute
The session resulted in plenty of helpful information for institutions in attendance, but not all of it was especially positive. For example, in response to Long's question about how knowledgeable human resources professionals are about competencies, Alonso estimated that only about 10 percent really understand CBE, and many don't work closely enough with institutions of higher education. He said SHRM, which introduced its own competency-based certification just a couple of years ago, is working with a variety of colleges and universities to help them design competency-based HR programs. In fact, he said SHRM has a tool with identified competencies for schools to use, and the institution does not need to be a SHRM member. They also help the institutions set up events to teach employers about CBE and its benefits.
LeMoine said the College for America (CfA) had to do a lot of education with employers when they started out, but she said a lot has changed over the past couple of years and she is finding much more understanding of CBE among employers.
Swift spoke about the need for employer involvement in order to assure that the competencies that are being developed are validated. He suggested that schools work with people at several levels within a company, including the HR manager and the hiring manager, as well as the person who is actually doing the work for which the competencies are being developed. He also cautioned against putting too much value on job descriptions, as these often do not really represent what the job requires.
In terms of the hospitality industry, Keene said so-called soft skills are extremely important, since they are really an underpinning of what the industry is all about. He, too, urged involvement of employers in the development of the competency framework, pointing out that it's hard to say, "That's not what I need," when you were involved in the development.
When Long asked about employers' experience with higher education partners, mentoring and internships came up, and both Alonso and Keene spoke about the importance of these programs, particularly in relation to soft skills development. LeMoine pointed out that most of the students in the College for America are already employed full time, which would make it hard for them to have internships. What the college does instead is tie projects to the work the individual does, which helps show the employers that the competencies are relevant.
Assessment was another topic the group discussed, covering the need for competencies and assessments to be aligned. Swift spoke about the military model, where, if you don't pass a course, you go back to square one, as opposed to higher education where you can pass by knowing 70 percent of the material. LeMoine talked about CfA's model that has a rubric tied to each competency and requires students to show mastery before they are allowed to advance.
Long talked about the fact that competencies for certain jobs may change over time due to technology or other factors. Keene and Alonso spoke about this effect in HR and hospitality, as a lot of recruiting and onboarding is now done by software, and hotel guests can check in online or at a kiosk. Keene said they still need people in hospitality who can greet guests with a smile, and Alonso talked about the opportunity for HR practitioners to move on from transactional activities to a more strategic role.
In discussing some final tips for how to move forward, Swift said that employers bear at least half of the responsibility to get competencies right, and that educators need to educate themselves on this subject. More engagement between the two would help, he said.
Alonso talked about the need to work with larger associations within specific industries, citing the work that has already been done that could make it easier for colleges to implement CBE programs.
See also:
---
Dorothy Wax is the Associate Vice President for Operations for CAEL. She manages CAEL's CBE Jumpstart program, which is funded by the Lumina Foundation and is providing training to 21 institutions and systems of higher education on CBE.