CBE's Equity Principle: Culturally Responsive Teaching as the Foundation
CompetencyWorks Blog
---
Introduction
The third post in our equity series addresses culturally responsive teaching. Culturally responsive teaching places student voices and identity at the forefront and helps reinforce actionable, student-centered strategies to support an equitable education system. Both culturally responsive teaching and competency-based education (CBE) provide critical perspectives on conventional education systems, advocate for transparency in educational practices, and use student-centered approaches.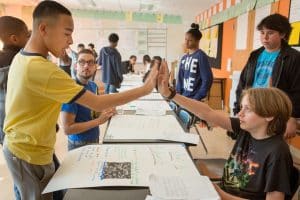 Schools and classrooms are becoming more diverse, but policies and learning strategies have not transformed to support this diversity. BlPOC students are more susceptible to dropping out of school as well as experiencing disproportionate special education placement, punitive discipline, and lack of opportunity. The traditional one-size-fits-all way of teaching – or what Zaretta Hammond calls a "pedagogy of compliance" – perpetuates these outcomes because for many students it lowers engagement levels and decreases motivation and confidence. At the same time, Hammond goes on to remind us that, "Culturally responsive teaching is about tapping the schema, or the funds of knowledge, that the student brings in; it's not just about trying to build self-esteem because his racial or linguistic identity is superficially represented in a text."
This blog post discusses the importance of culturally responsive teaching and its integration into CBE. It highlights the importance of academic success, explores ways to incorporate cultural experiences, and stresses sociopolitical consciousness in the classroom. We hope it inspires educators to develop their pedagogical practice and welcome new student perspectives.
What is Culturally Responsive Teaching?
Culturally responsive teaching, developed first by Geneva Gay, builds on the framework for culturally relevant pedagogy developed by Dr. Gloria Ladson-Billings which values the diverse cultural backgrounds, experiences, and perspectives of students and uses them as a driving force in the classroom. Culturally responsive teaching creates a learning environment that integrates students' cultural identities and ensures equitable and inclusive educational experiences, creating positive academic outcomes, increased engagement, and a sense of belonging among students from various cultural backgrounds. 
Since Ladson-Billings' publication in 1995, which built on her research in The Dreamkeepers: Successful Teachers of African American Children (1994), there have been many adaptations of culturally responsive education. A widely-used iteration is Django Paris and Samy Alim's culturally-sustaining pedagogy, which Paris describes in Culturally Sustaining Pedagogy: A Needed Change in Stance, Terminology, and Practices as seeking "to perpetuate and foster – to sustain – linguistic, literate, and cultural pluralism as part of the democratic project of schooling" (Paris, 2012). Culturally Responsive Teaching and the Brain by Zaretta Hammond integrates neuroscience to create the practical and research-based Ready for Rigor framework. Some states are also providing instruction on how to incorporate CBE into their curriculum, such as the Culturally Responsive-Sustaining Education Framework in New York or the Pennsylvania Culturally Relevant and Sustaining Education Competencies. 
How Does Culturally Responsive Teaching Fit With CBE?
Culturally responsive teaching is built around three domains: academic success, cultural competence, and sociopolitical consciousness. Here we briefly look at each and the extent to which they come through in CBE systems.  
Academic Success
Academic success in a culturally responsive environment means that all students are capable of achieving academic success and must be supported to experience academic success in school. In New York City, Competency Collaborative schools are experimenting with implementing culturally responsive, competency-based education. A study of the work reported that students had positive experiences in a competency-based learning environment and expressed appreciation for grading transparency and the ability to redo and revise tests, projects, and other assignments.
Having these components helps support students coming from different backgrounds because many assessments have biases that affect the performance of students. Having CBE elements focus on transparent learning goals in a culturally responsive environment is an important step to making sure every child has a valuable learning experience
Cultural Competence
CBE provides students with a learner-centered environment with many pathways, as described by the seven CBE principles. This is important because integrating students' interests in the classroom can be viewed as a pathway to developing cultural competence. This occurs when students can utilize their own cultural backgrounds and languages as a means for learning, as described by Ladson-Billings in 1995. While cultural competence aligns with the CBE principles, this domain is not inherent in CBE.
Enumclaw School District (ESD) is one example of a system that is responding to students' cultures in ways that support student learning. ESD developed a model for providing credit through Indigenous education courses. Students learn from elders and cultural experts while on canoe journeys in local environments. Students can use cultural experiences for graduation requirements, aligning cultural learning to core learning standards.
It is important to remember that integrating specific student interests does not necessarily mean every assignment is inherently culturally responsive. Arguably, schools have always been culturally responsive –  but to who's culture? (Hint: white, eurocentric culture). Cultural competence is about using students' cultures to support their learning as well as helping students both understand and honor their own culture and learn about other cultures.
Sociopolitical Consciousness 
Sociopolitical consciousness seeks to empower students to become informed and responsible citizens who can positively impact society. Sociopolitical consciousness uses students' awareness of experienced oppression and structural inequities in society to gain a deeper understanding of and analyze their social circumstances, rather than imposing a specific political agenda in the classroom.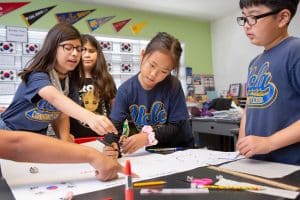 Competently identifying and examining the social, economic, and political factors that influence society, including power dynamics, disparities, and injustices, is crucial to creating change-makers in society. Culturally responsive teaching benefits the whole learning environment – not just students of color – by guiding students to apply their learning with purpose. This domain is not inherent in CBE: it is up to educators to take action in their classrooms in order to incorporate sociopolitical consciousness into their learning environments. These elements align with the goals of cultivating agency and embedding equity within CBE. Sociopolitical consciousness aims to truly empower students, raise awareness of systemic injustices, and provide an inclusive education.
Where do we go from here?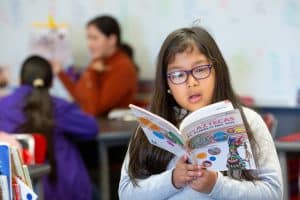 As a starting point, we can be more intentional and explicit about naming how culturally responsive teaching supports deep learning in ways that align with the goals of CBE. The work of NYC's Competency Collaborative and other efforts such as Washington State's Mastery-Based Learning Collaborative offer examples of ways to bring forth the connections and relationships between culturally responsive education and CBE. At the same time, we can be mindful that this work requires new mental models and we need to shift at both individual and system levels. Findings from this NYC study by Martinez, Peoples, and Martin show that while competency-based education was seen as clearly reflected in practices and policies at Competency Collective schools in New York, many educators still experienced culturally responsive teaching as more of a philosophical concept than a systematic pedagogical practice. 
Moving forward, it is essential that educators take initiative and receive support to develop and sustain inclusive educational practices by having what Martinez, Peoples, and Martin refer to as a "culturally responsive imagination," which is the "mental work of creating new realities, and more specifically, co-constructing new realities." Not only can educators empower students to serve as co-teachers and co-constructors, they also need to tap into the imaginations of students, particularly those who have been marginalized in the classroom. Embracing young learners' culturally responsive imagination is vital to move beyond dominant ideologies and create an environment where students' diverse cultures, knowledge, dispositions, and experiences can inspire new perspectives and realities in service of their learning.
Learn More
Past CompetencyWorks blog posts
Other resources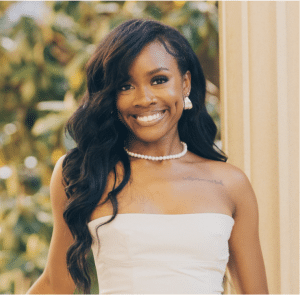 Khamiah Alderman is a recent Public Policy graduate from the University of North Carolina at Chapel Hill. She is passionate about educational equity and is working to improve the education system for all learners, regardless of race, gender, religion, and ability. She currently serves as the Youth Program Manager for the Center for Racial Equity in Education in Charlotte, North Carolina.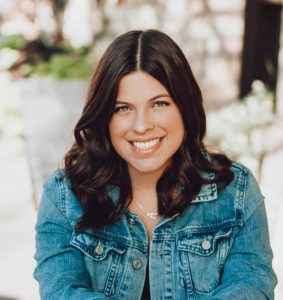 Briana Medina joined the Aurora Institute as an intern with CompetencyWorks in May 2023. She is currently a junior at the University of Wisconsin-Madison studying Political Science and Education Studies. She is committed to educational equity and passionate about its relation to competency-based learning. She currently serves on the UW-Madison College of Letters and Science Curriculum Committee, where she reviews and recommends course and program additions, revisions, and policies relating to academic offerings. In the past, Briana has worked as an intern at Kettle Moraine School for Arts and Performance, giving tours and teaching in a competency-based learning environment. Additionally, she worked with the Institute for Personalized Learning leading panel discussions, making presentations, and writing blog posts.