College and Career Readiness in a Competency-Based System
CompetencyWorks Blog
---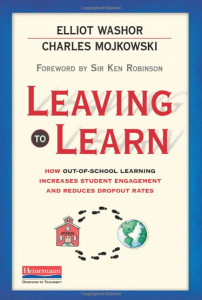 This post was originally published on July 18, 2013 at the College & Career Readiness & Success Center
"College and Career Readiness"—you can't read anything in education these days without this concept popping up. At times it can seem like a nebulous and ever changing term. For states, districts, and schools transitioning to competency-based education systems, what are the implications and opportunities emerging that may help us in managing the concept of college and career readiness for all students?
Here are a few of the things I see emerging:
1) Empowered by Students:  One of the most meaningful parts of competency-based education is the transparency of the competencies and what proficiency looks like. Even in the most teacher-centered classroom, transparency has the power to open up the learning process for students.  What might we expect as schools become increasing driven by students seeking new ways to learn and demonstrate proficiency? Will students seek out ways to earn credit and become credentialed outside of school? Perhaps districts will take a broader role in managing competency development across schools, organizing or purchasing online courses for a broader set of competency development than any one school can provide, or validating skills developed outside traditional academic courses.
2) Academics, Skills, and Dispositions to Dispositions, Skills, and Academics: We know that dispositions such as perseverance and problem-solving skills are equally if not more important to our success in life as academic content knowledge. However, our current systems emphasize academics over other aspects of development.  As we begin to separate students' progress on academic learning progressions from the skills and dispositions (keep an eye on Oregon as they roll out their new reporting expectations starting July 1), we are going to find ourselves face to face with the problem that our schools are not designed to help students build those skills and dispositions.  Nor do we know how to assess them without bias.  Certainly, performance assessment will increase in importance – that's a no brainer.  However, it's possible that problem-based learning, project-based learning, and "leaving to learn" (have you read Elliot and Charlie's new book yet? They push out the importance of students having real-world experiences including gap years while in high school) are going to increase in importance.
3) Deployment of Resources and Time:  In the current system, students are expected to complete high school in four years.  With many students entering high school two or more years behind grade level or re-entering high school after an absence, youth advocates are pushing for extended graduation rates. Ensuring incentives for districts and schools to keep educating students is essential. In a competency-based education system, our understanding of high school is going to change.  College and career readiness, not the number of courses a student has taken, will define the minimum expectations for getting a diploma. Students entering high school behind grade level will need more time; however that doesn't necessary mean a fifth year.  Instead, we are going to see districts and schools start to deploy resources differently to help students catch up.  In my visits in Oregon, I talked to two principals who had begun to deploy their budgets over the full-year rather than just two semesters, ensuring that teachers were available in the summer to help students continue to build their proficiencies. Conversely, students who meet standards of college and career readiness in less than four years may want to leave high school early. Dual enrollment and online college-level courses will be in even greater demand.  State policymakers should pay close attention to this and create greater flexibility between the K-12 and higher education systems to ensure students are able to keep progressing upon mastery.
These are just three of the possible implications for embracing college and career readiness in a competency education system.  What are you seeing in your schools? What do district leaders and state policymakers need to start thinking about to provide personalized, competency-based education?