Congressional Hearings on Competency Ed in Higher Ed
CompetencyWorks Blog
---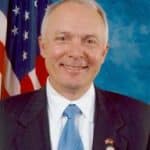 Just in case you want to listen in to the House Education and the Workforce Committee hearings "Keeping College Within Reach: Improving Higher Education through Innovation starring Scott Jenkins, WGU; Pam Tate, CAEL; and, Burck Smith, StraighterLine — click her for the archived video.
Higher education is more constrained by federal policy than is K-12 in terms of the credit hour and allowing students to accelerate their learning. Even though the time-based system doesn't ensure quality, the federal government is nervous about moving beyond the credit hour without other quality assurance measures in place.  Thus, there is some talk of demonstration projects to allow for deeper understanding of how competency-based college might work.
A big issue for higher education is creating the capacity for students to be credentialed based on prior learning assessments — essentially to get credit for what they know. For K-12 the bigger issue is gaps in learning assessment to make sure that students get the chance to build strong foundational skills that will prepare them for more advanced studies.