Customizing a System for Us by Us
CompetencyWorks Blog
---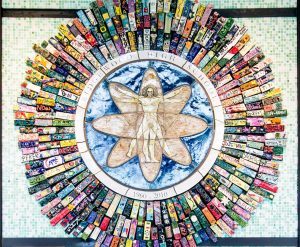 We came to Nashville on Sunday, invited by Chris Sturgis to participate in the iNACOL pre-conference Competency Education Leadership Forum. We came to get the answers to questions. These were questions that we had yet to find the answers to despite our best efforts.
Using the 16 Quality Principles as our framework, we connected with educational leaders from all over the country and learned that our remaining questions are their remaining questions. During the Leadership Forum, our collaborative efforts to answer our shared questions revealed that our questions had not been answered because we are the designers and the pioneers driving the transformation of learning. That is the message. These aren't questions to be discovered and created, not simply answered.
From there, we engaged in a deeper dive of the quality principles to address the problem of practice concerning communicating student progress and proficiency report cards. To extend our collaboration, we later joined forces with another eclectic team who were exploring equity. Stronger together, we were even more powerful as champions for change. As a team, we realized that if each school or district does not customize a system FOR US BY US, then aren't we just creating another traditional system?
We began to understand that as leaders we are going through our own cycle of successes and failures followed by reflection just as are expecting of our students. We realized that this was the reason that no one's prescribed system made us happy. We had no buy-in or ownership when we peddled our best laid plans to our teachers to adopt our design. They pushed back. Yet, when invited to the table, they questioned and with every answer we became more innovative. As we had once questioned Rose Colby, Thomas Gaffey, Karin Hess, and, of course, Chris Sturgis, they questioned us. The Leadership Forum helped connect these ideas, and the quality principles streamlined the problem of practice into research and protocols we can take back to inform our next steps. We are truly humbled by the rigorous design process protocol and collaboration opportunity that was presented at the Leadership Forum.
We at Ridgewood Community High School are grateful for the opportunity.
See also:
---
Lisa Balata serves as the Director of Curriculum, Instruction and Assessment for the Ridgewood Community High School District in Norridge, Illinois.
"Bringing 20+ years of teaching experience in English, Biology, Chemistry and Special Education, I have taken a strong leadership role to implement Competency Education during the first pilot in the state of Illinois. I value each learner and am committed to equity and access for all. Since then, I have provided the framework for many other school districts in Illinois through presentation and coaching on anything from designing competencies, career pathways, and partnering with industries. I am proud to be a pioneer in Illinois and we host many district visits and workshops to guide others in transformation."
Eric Lasky is the STEM Division Head at Ridgewood High School.
"Before moving into administration I was a math teacher for 15 years. I have been working the last two years with transforming Ridgewood High School from a traditional to a Competency Based System. In January of 2017 our Superintendent shared the ISBE competence pilot app. We completed the 102 page application were accepted into the first competency pilot in Illinois."