Department of Education Letter Could Put Cracks in the Credit Hour
CompetencyWorks Blog
---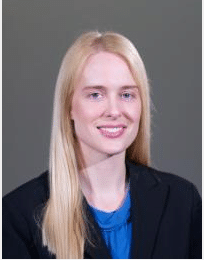 This post was originally published on March 19, 2013 by the New America Foundation.
The U.S. Department of Education took a critical step forward today in moving towards a more flexible and innovative financial aid system—one that privileges (and pays for) learning, rather than time. In a letter released this morning, the Education Department let the world know not only that schools can award federal financial aid based on competency rather than seat time, but that the Department wants them to do so.
Up until now, the entire multi-billion dollar federal aid system has run on the credit hour. And while credit hours are useful for administrative functions like scheduling classes and determining faculty workloads, they are not so useful for measuring learning. (See our report Cracking the Credit Hour for more on the curious birth and harmful legacy of this time-based unit).
This shift in the Department's stance has been seven years in the making. In 2005, Congress created an alternative path allowing federal financial aid to be awarded to a program that "in lieu of credit hours or clock hours as the measure of student learning, utilizes direct assessment of student learning (emphasis added)." While Congress didn't give much detail about what direct assessment would look like, the general idea was that federal financial aid could be awarded based on the amount of learning a student had achieved, rather than the amount of time she had spent in class. Congress created this provision in large part to help an innovative, growing, and politically-connected institution, Western Governor's University (WGU), receive federal financial aid.
WGU awards degrees based on the mastery of a specific collection of competencies, not on a specific amount of time spent in class. Students are tested up front for what they do know so they can focus their energies on learning what they don't. Once a student demonstrates mastery of a competency she moves on, whether it takes her a week or a year. Since this approach was at odds with the seat-time credit-hour measure of progress, Congress created an alternative that WGU could use. But WGU never used it; instead it worked closely with the Department to creatively translate its competencies into credit hours. This makeshift approach relied heavily on trust between WGU, its accreditors, and the Department (which not all institutions enjoy), but it also imposed limits to a truly competency-based approach that even the creative folks at WGU couldn't get around.
For years direct assessment lay buried and largely forgotten. Until fairly recently, few institutional or policy leaders had even heard of it. And of those who had, most assumed it could only be used by WGU. But as growing numbers of folks, including Secretary Duncan, have started to sing the virtues of competency-based, direct assessment has begun to make its way into the broader conversation. And the conversation has led to action. Last fall, Southern New Hampshire University (SNHU) became the first school to apply to use direct assessment instead of the credit hour.
Yesterday, Education Under Secretary Martha Kanter said that SNHU's approval was imminent. And today's letter encouraging schools to use direct assessment suggests that the Department hopes that SNHU will be the first of many to use financial aid to pay for learning, rather than seat time.
Too often communication between the Department and higher ed is one-way and strictly compliance focused. Today's letter is neither. The Department indicates plans to collaborate with accreditors and institutions in order to creative viable competency-based alternatives to the credit hour. The letter also acknowledges that direct assessment has potential, limitations, and unknowns. Rather than shy away from the unknowns, however, the Department seems willing to sit with them. The Department's willingness to work beyond its own borders and to grapple with uncertainty are welcome signs from a federal agency, indeed.
While there's still a lot to be done, Congress and the Department deserve "credit" for supporting an innovative approach that could bring desperately-needed, high-quality, lower-cost competency-based degrees and credentials to millions of students.
Stay tuned to Higher Ed Watch for more thoughts on direct assessment and other tools that Congress and the Department can and should use to try and crack the credit hour.
Amy Laitinen is deputy director for Higher Education at the New America Foundation. You can read a full biography here.