San Antonio Here We Come: Competency Ed at the iNACOL Symposium
CompetencyWorks Blog
---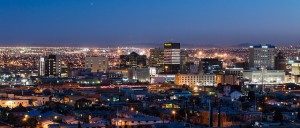 I've just been looking at the schedule for the competency education strand at the iNACOL Symposium on October 25-28. It is definitely the best set of sessions yet, with a much stronger focus on equity than ever before. For anyone new to competency education trying to understand or to think about how to move forward, I definitely recommend starting with the full-day workshop with the Charleston County School District team. (Check out the series on CCSD.) If you stay around to the very end, Susan Patrick and I are facilitating a "meet the expert" discussion. And we'll be posting information about where to find us for the CompetencyWorks meet-up at the President's Reception the evening of October 25.
Here is an overview of the strand:
Equity and Competency-Based Education
Proficiency as a Pathway to Equity
Tony Lamair Burks II and Angela Hardy, Great Schools Partnership will focus on the rationale for, the critical elements of, and the policies that support a proficiency-based learning system as a means to achieve equity for all students.
How Competency-Based Education Drives Equity and Cultural Responsiveness
Joy Nolan, Jeremy Kraushar, and Julianna Charles Brown, Mastery Collaborative: an initiative of Model Redesign team, NYC DOE Office of Postsecondary Readiness will discuss the major shifts that happen when schools become competency-based and how this increased cultural responsiveness.
Redefining Equity in Competency-Based Systems of Learning
David Cook, Kentucky Department of Innovation and Dr. Carmen Coleman, Center for Innovation in Education will begin to develop a new definition of equity that makes sense in a personalized, competency-based environment.
Culture, Practices, Rituals and Routines
Competency-Based Education and Self-Directed Learning Practices in the Classroom
Doug Finn and Rebecca Mestaz from Reinventing Schools Division of Marzano Research will lead a discussion on how to have students gain more ownership and responsibility of their learning. By engaging them in creating the classroom expectations, students become a part of the learning process and develop skills that will enhance their learning experience independent of content. In this session, the focus will be on learning tools and strategies to engage and teach students the necessary behaviors and processes to be successful in a competency-based system.
Leveling the Playing Field: Asynchronous Learning in High-Poverty, Competency-Based Urban High Schools
Dixie Bacallao and Sydney Schaef, reDesign, and Neil Geyette, The U School will explore the learner independence model and techniques used by the U School. Using provided tools and guides, we will design and prototype a staged process applying the learner independence flexible grouping strategy in your own contexts.
Understanding the Importance of Classroom Assessment and Student Recording in a Competency-Based System
Pamela Swanson, Oliver Grenham, Jeni Gotto, Westminster Public Schools (formerly Adams County School District 50) and Marc Brodersen, Marzano Research will engage participants in identifying the influences of assessment and student recording practices on instructional and student progression decision-making. This session will describe the Westminster Public Schools' competency-based system, a study examining student progression and classroom assessment, and implications for the implementation of competency-based educational practices.
Integrating 21st Century Skills and Dispositions into Classroom Practices
Jonathan Vander Els, Sanborn Regional School District, State of New Hampshire DOE, Paul Leather, State of New Hampshire Department of Education; Sarah Lench, Center for Innovation in Educaiton and Ali Brown, 2Revolutions will describe their efforts to unpack the four Work Study Practices (Skills and Dispositions) of Communication, Collaboration, Creativity and Self-Direction and translating them into curriculum, instruction and assessment. The presenters will share the process undertaken, as well as examples of the tremendous impact this work had in the classrooms in which it was integrated.
Destination Rigor: Aligning and Designing Curriculum Supports, Instruction, Assessments and Grading in a Competency Based Personalized Learning System
Kristen Brittingham, Shannon Feit, Sherry Kirkland, Charleston County School District, and students from Charleston County School District in a hands-on session will introduce practices used in their personalized, competency-based model.
District and School Conversion
Elementary Schools Redefine Success through Competency-Based Education
Marie Watson, Lauren Vann, John Paul Sellars, Red Bank Elementary School;
Amy Allen, Parker Varney Elementary, Manchester, NH; Jonathan Vanderels, Memorial Elementary School, NH; and Debora Bamforth, Bakie Elementary School will provide a look at how four elementary schools have made the choice to transform education with a competency-based model of learning. Hear from administrators and classroom practitioners.
From Pockets of Excellence to a System of Excellence – Scaling and Sustaining Personalized, Competency Transformation
Join Oliver Grenham and Jeni Gotto, Westminster Public Schools (Formerly Adams 50); Kristen Brittingham, Charleston County School District; Tom Rooney, Lindsay Unified School District; and John Caesar and Scott Bacon, Empower Learning for a discussion on transformation of school district. Discussion will include problems and solutions in the change process, traditional versus next gen professional development, and innovations to scale and sustain best practices, the monitoring of adult capacity and system continuous improvement.
Henry County Schools Shares Its Journey from Traditional to Competency-Based Education through Personalized Learning
Karen Perry and Aaryn Schmuhl from Henry County Schools and Mary Hastings and
David Ruff, Great Schools Partnership will describe the transition of a large suburban district of 42,000 students and 50 schools to personalized, competency-based learning. (See series on Henry County.)
From Resistance to Engagement: Guiding Stakeholders to Competency-Based, Student-Centered Education
Gary Chapin and Joshua Littenberg-Tobias, Center for Collaborative Education will explore case studies about how schools and districts throughout the country have done the hard, heavy-thinking work of successfully engaging stakeholders and community members.
New Models
An Open-Source, Competency-Based Model Version 2.0
Thomas Gaffey, Sydney Schaef, and Sandra Moumoutjis from Building 21will introduce their Learning What Matters model developed in partnership with the School District of Philadelphia.
Its an interactive session – you will be immersed in this model by playing the role of a teacher and student while using each of the open-source tools. (Article on B21.)
StorySLAM: Doing School Differently
Join Elina Alayeva, Springpoint and students, teachers and principals of new, competency-based high schools share stories of success, failure and growth in an interactive StorySLAM format used in The Moth storytelling show. Stories will focus on the theme of "Doing School Differently."
Who's Leading the Way? The Most Promising Competency-Based School Models in the Field and Strategies for Building On Their Success (…Not Reinventing the Wheel)
Sydney Schaef and Antonia Rudenstine, reDesign will discuss featured school models and artifact categories: competencies, grading policies, schedules, data and assessment. Working in groups you will have the chance to deep dive by category. Teams will use protocol to review and critique a set of school artifacts while charting new insights into competency-based education.
(See article by Sydney Schaef, Mastery Learning Designer at reDesign and a design consultant for Building 21.)
"This Isn't What I Learned in School": A Chain Reaction Panel with Teachers in New, Competency-Based High Schools
Elina Alayeva, Springpoint will moderate a conversation with teachers new to competency-based learning. The interactive discussion will illuminate the real work of day-to-day competency-based teaching.
And Still More Great Sessions
New! Student-Centered Learning Technologies (What, When, How)
Jim Goodell, Brandt Redd, and Liz Glowa will lead a discussion and answer questions such as What technologies are most important for what I want to do? What technology components and integration strategies do I need first/next? What are the standards, data reporting factors and success factors I should consider?
Checklists and decision tools will be provided along with paper Student-Centered Learning: Functional Requirements for Integrated Systems to Optimize Learning.
Grassroots and Grasstops – An ecosystems approach to Competency-Based Systems in Colorado
Christina Jean, Colorado Department of Education, Samantha Olson, Colorado Education Initiative, Scott Fuller, Colorado Springs District 11, Michael Hayes, Crestone Charter School, Steve Schultz, Mesa School District 51, and Danny Medved, Denver School of Innovation and Sustainable Design will describe the ecosystem approach to competency education. In this session, leaders from all levels of the Colorado educational system will talk about our "grassroots" and "grasstops" approach to support this work, including re-imagining the role of the state, building networks and partnerships between and among schools and districts, and creating and implementing a learning agenda to drive innovation throughout Colorado.
Redesigning for Competency Education Begins with Strategic Communications
Virgel Hammonds and Cris Charbonneau, KnowledgeWorks will explore communication and stakeholder engagement. Former school district leaders will share their experiences and lessons in communications and outreach strategies, revitalizing school district brands to engage the community in dialogue, and constructive collaboration and purposeful partnership with the community to build buy-in and trust.
 A Competency-Based Approach to Teacher Development in a Large Urban School District
Cynthia Ontiveros, El Paso Independent School District, Diana Cornejo-Sanchez, University of San Diego Mobile Technology Learning Center; and Brandon Wiley, GlobalEdLeader, LLC will introduce El Paso Independent School District competency-based approach to professional development. Participants will learn how this large urban school district used an inclusive process to develop competencies to inform their district professional development approach to support over 4,000 teachers to implement active learning strategies in their classrooms.
A Flexible Path and Pace: How Competency-Based Education Can Transform K-12 and Connect with Higher Education
Karla Phillips, ExcelinEd and Tom Vander Ark, Getting Smart will will highlight progress toward CBE in both K-12 and higher education, offer recommendations for getting started in your school, district or state, and allow you to contribute your perspective to a blog on the session's topics.
Transforming Education with Learners at the Center
Gretchen Morgan, Convergence and Virgel Hammonds, KnowledgeWorks will lead a discussion on how to realize a new future of learning in which every child fulfills their boundless potential. Play with and expand your notions of where, how, when and with whom learning happens. Engage with pioneers and learn from their transformational journeys to reimagine and create learning environments that work for all.