Equity-Based Educational Research: Emerging Lessons from City Year's Work
CompetencyWorks Blog
---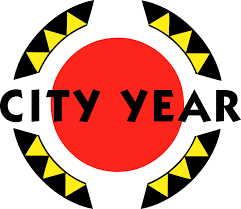 City Year is grounded in a belief that all students can succeed, and that developing the skills and mindsets of children and young adults contributes to strong, vibrant communities. Our work is focused on contributing to educational equity – ensuring that all students, particularly those whom our system has historically and systemically marginalized, have access to the relationships, supports, and learning environments to realize their full potential.
As one element of our approach to influencing education policy and practice to support the success of all students, City Year has outlined a focused research and learning agenda for the coming years to support improvement of our work and to test the impact over time. A core pillar of our approach is taking an equity-based approach to research. This is part of our organization's broader commitment to advance diversity, belonging, equity, and inclusion.
Learning from Leaders in Equity-based Research
To support the evolution of our approach, we reached out to a set of organizations who are shaping the field of research and working to ensure that research and evaluation center equity, rather than reinforcing existing inequities.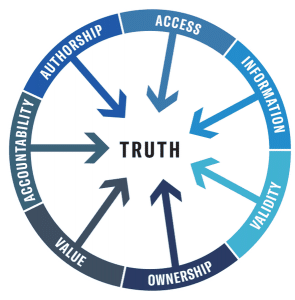 Chicago Beyond, a leader in equity-based research, defines this as "a research approach where the creation of research should begin from a place of mutual understanding among community organizations, researchers and funders." One resource which contributed greatly to City Year's understanding of this approach is the organization's paper, Why Am I Always Being Researched?, which explores seven inequities that plague the research field – access, information, validity, ownership, value, accountability and authorship – and offers ways to address them.
City Year has also learned from Child Trends, a nonpartisan research center that focuses on children and families. In Five Guiding Principles for Integrating Racial and Ethnic Equity in Research, Child Trends emphasizes that it is important to reject the notion that "white" is default and to examine the impact of white supremacy culture on research projects while embedding a racial and ethnic perspective.
The Equitable Evaluation Initiative, a five-year effort that seeks to shift the paradigm for evaluation to one that centers equity, notes that predominant evaluation approaches reflect a paradigm that centers "objectivity" but actually cloaks privilege and racism by honoring particular types of knowledge, evidence, and truth. Focusing on "generally applicable" findings often overlooks the more nuanced realities of nonprofits and the contexts of the communities in which they serve.
Why an Equity-based Approach Matters
In developing a research and learning agenda to guide our work over the past 18 months, we realized that we could do more to center the voices of the young people, adults, and schools we partner with in identifying the most critical questions. Likewise, our language and our results were not always effectively shared with those most affected by the research.
In short, we had work to do to take a more equitable, humanizing and inclusive approach to our research and evaluation work. We also learned there were several organizations already far ahead in this work that could guide us as we made important shifts and changes.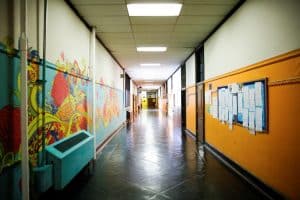 At a moment when education is being reinvented in light of COVID-19, equity-based research should inform decisions made by policymakers and practitioners. This shift in focus will shed light on effective practices to personalize learning for students; create positive, engaging and relevant environments where students feel safe, valued and supported; and prioritize relationships and social-emotional skills that science and experience tell us are essential for learning, development and lifelong success.
An equity-based approach to research matters because it ensures that the research will benefit everyone. Research that doesn't involve community voices lacks nuance, value, and accuracy and can even cause harm to communities. We found that conducting research with an equity lens gleans more accurate findings that reflect the lived experiences of Black, Latinx and other students of color, which leads to policy decision-making that addresses structural inequalities.
We have also adjusted our understanding of the purpose of evaluation. We now see this undertaking as an instrument for learning and growth, not as a tool to make judgments and sweeping generalizations.
Actions We Are Taking
City Year is strengthening its commitment to engage diverse research teams and be explicit that our research should be inclusive, collaborative, and foster continuous learning and improvement, alongside the goals of building our evidence of impact and promoting systemic change.
Specifically, we are:
Taking an authentic approach to research question generation, including involving site program staff, City Year AmeriCorps members, and community partners, so questions lead to substantive learning that improves practices, outcomes, and environments.
Seeking research teams that have experience working in public schools and take an asset- and equity-based approach to research that restores communities as authors and owners.
Collaborating with potential research partners to identify potential biases in the data or methodology.
We have several current research projects underway that are benefitting from a more equity-focused approach.
We recently began a qualitative research project with the goal of creating case studies focused on City Year's work in three cities to determine how personalized learning drives student success. But in the wake of COVID-19, we shifted this project to explore how City Year has transitioned into supporting personalized learning in a virtual space and in back-to-school this fall. From the initial stages, we prioritized the voices and input of those who were on the ground. City Year leadership in Memphis, Columbus, and Los Angeles helped to select the research partner, co-created research questions and protocols in collaboration with headquarters staff and our external research partner. Throughout the study, we have worked with these leaders as partners in a flexible, open and collaborative way.
Doing the necessary but hard work of centering equity inevitably means balancing researcher and organization needs, taking time to build trust with local City Year staff and communities, and bringing internal stakeholders closest to the work within the organization (such as City Year AmeriCorps members) to the table. In the end, the process and the end result are vastly improved.
Invitation To Join Us
Though we are proud of the strides we have made, we know that we are at the beginning of this work, and that the work will never be complete. Over time, we will continue to refine our approach to equity-based research as well as craft and hone a research and learning agenda to ensure that research topics, questions, and protocols are still relevant to those most affected by the work.
As partners, creators, and consumers of the work, we are always learning through consistent self-reflection, continuous improvement, and feedback from diverse voices. We invite you to share your experiences or ask questions about an equity-based approach to research. We hope you will join us on our learning journey.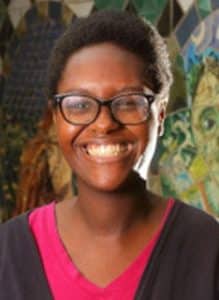 Learn More
Jade Eckels currently serves as the Education Research Fellow at City Year. Jade is passionate about education research. Through her work with public service organizations, Jade aims to find data-driven solutions to social problems in order to empower marginalized and minoritized communities and ultimately improve the education outcomes of our most vulnerable populations. Jade has a master's degree in Urban Education Policy from Brown University.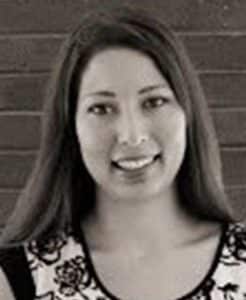 Jessica Proett is the Director of External Evaluation at City Year. Prior to this role, Jessica taught, earned a master's degree, conducted research, managed teams, served as a diversity liaison to a school district, and built and oversaw the process for student recruitment at a school in Denver.