European Insights into Competency
CompetencyWorks Blog
---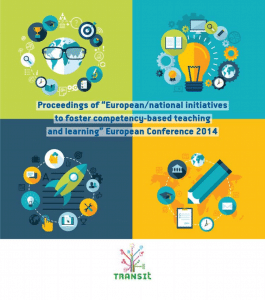 I stumbled across a very helpful article Competency-based education: learning at a time of change in Proceedings of "European/national initiatives to foster competency-based teaching and learning" European Conference 2014. Although there are issues to be considered in translating our competencies to the European competences, this article summarizes a number of ideas that I think will be helpful. (See International Study in Competency Education: Postcards from Abroad for more background info.)
I've plucked a number of the sections below for you to look at:
Attributes of competency-based learning (for the learner themselves)
Attributes of competency-based teaching
Considerations for writing competency-based objectives
Just keep in mind as you read this that the structure has everything linking back to the outcome — and we know that it in fact we need to keep students at the core.
1. What are the key attributes of competency-based learning?
Understand how one learns best (style)
Understand exactly what is expected outcome(s) of learning
Take responsibility for one's learning
Motivated to learn – goal oriented
Ethical person and practitioner
Critical thinker
Self-assess learning and performance
Commitment to ongoing learning
2. What are the attributes of competency-based teaching?
Understanding how learners learn
Matching principles of learning and teaching
Facilitating not controlling learning
Modeling humility, critical thinking, respect, competency and caring at all times
Supporting acquisition of knowledge, skills, and professional behaviors in all learning domains (cognitive, psychomotor, affective)
Promote and expect learner accountability for learning
Provide timely, specific feedback on learner progress beginning with learner self-assessment
Individualize learning experiences according to needs
Expect increasing complexity of performance as the learner progresses throughout the program
3. What should be considered when writing competency-based objectives?
Objective: Is the objective related to intended outcome(s), rather than the process for achieving the outcome(s)?
Performance: Is the performance of the learner relevant to the learning outcome?
Conditions: Are the conditions, the context, of the performance relevant to the learning outcome?
Criteria: Are the criteria relevant to the learning outcome? Are they tangible? Are they measurable? Are they sufficient?
Performance: What will learners be able to do?
Conditions: What are the conditions under which they have to perform?
Criteria: How will we/they know if they perform successfully?