Moving from Compliance to Agency: Maine Modifies its Proficiency-Based Policy
CompetencyWorks Blog
---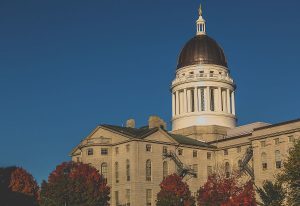 The growing concerns about proficiency-based learning has led to the Maine state legislature repealing the proficiency-based diploma and modifying its policy that all school districts be expected to implement proficiency-based education. (A note: There are complications about when this goes into effect and, for those students already in proficiency-based systems, they will need to complete their high school experience with the same graduation requirements in which they started according to Maine law.) School districts do retain the option to move to proficiency-based learning and many are likely to do so.
Poor implementation by districts that were only making the changes to comply with state law rather than thinking about designing around what is best for students to learn created confusion such as thinking that proficiency-based learning is only a change in grading practice. Understandably, parents pushed back when districts mistakenly focused on the issue of "time being a variable" and no longer required students to attend school without having put into place the system that is designed to support student learning, such as building intrinsic motivation and systems of feedback on the habits of success. Instead of demanding effective implementation, the concerns about problematic implementation were directed at proficiency-based learning itself. Thus, the lagging districts that were driven by compliance were undermining the efforts of those leading districts that were empowered and driven to forge proficiency-based systems designed around research on how students learn.
Maine is a case study for all of us to think about – in its exemplary launch of a new vision based on a statewide listening campaign, district networks, and readiness assessments, and in the challenges in implementing a statewide transformation without continued statewide support. However, the story isn't over yet. Many districts are likely to continue to go forward with proficiency-based learning. There continues to be hope that Maine can find a way to help all students successfully learn and meet graduation expectations based on achievement, not empty time-based credits.
Perhaps without all this noise about problematic implementation, the leading districts that embrace a vision that all students can learn will have more room to focus on full transformation of their systems. Perhaps with districts now moving forward solely because personalized proficiency-based learning is what is needed for all students to learn, we will see even greater steps toward high quality proficiency-based systems.
The big challenge is for the Maine Department of Education to now run two different systems.
See also:
Road Trip to Maine Series