New! DETA RFP on CBE, Online Programs
CompetencyWorks Blog
---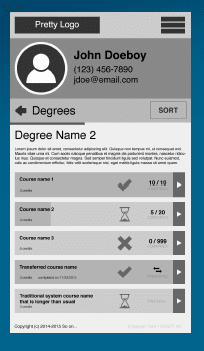 I just received a notice from Judee Richardson, PhD, Director Academic & Curricular Development, University of Wisconsin Flexible Option Program, University of Wisconsin-Extension, about a new research opportunity related to competency-based education in higher education.
A National Distance Education and Technological Advancements (DETA) Request for Proposals is now available – with the focus being online competency-based education programs, courses, and students. The RFP, specific proposal requirements, and funding parameters are available at: http://uwm.edu/deta/cbe-rfp-and-addendum/.
Please note that the deadline for proposals is January 12, 2016. Awards will be announced on February 19, 2016 and all funded research will begin on March 1, 2016.
The DETA Research Center has been established to conduct cross-institutional research with 2-year and 4-year Institutions of Higher Education. DETA is funded by the U.S. Department of Education through its Fund for the Improvement of Postsecondary Education. The primary aim of DETA research is to promote online student access and success through evidence-based learning best practices and technologies.
If you have any questions about this CBE-specific grant initiative, please contact Judee Richardson at judee.richardson (at ) uwex.edu.