New Networks: Competency Education in Higher Education
CompetencyWorks Blog
---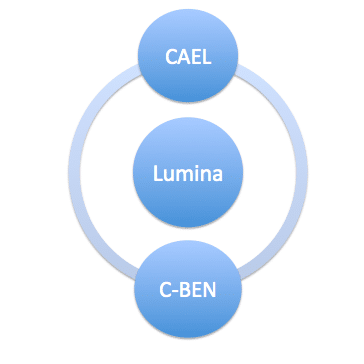 Competency education is a hot topic in higher education. (No worries about varied terminology in higher education. Leaders in higher education in every state call it competency education.) I've even seen some private universities using the phrase competency-based in their television advertisements.
Two initiatives are now working with colleges and universities to support the development of high quality competency-based programs – Competency-Based Education Network and Council for Adult and Experiential Learning (CAEL)'s Jumpstart program. (See below for the list of colleges.)  Both networks are funded by the Lumina Foundation.
For those of us focused on advancing competency education in K-12 systems, it is important to stay on top of these efforts because if there is a competency-based district and a competency-based college program in your neighborhood, we could start to see amazing advancements.  Competency-based dual credit? Tuning or calibrating what college and career readiness mean so proficiency-based diplomas lead directly into college courses without falling into the remediation quagmire? Creating new opportunities for over-age and under-credited to take advantage of competency-based multiple pathways into college? Share competency-based badging systems to allow students to build those skills no one can agree on a name for (non-cognitive, soft skills, deeper learning, higher order, 21st century) as well as occupation-specific industry skills?
As always, if you know of K-12/higher education competency-based innovations or efforts to streamline the transition to college, please let us know. In the meantime, here are the two networks with links to the colleges.
Learn more about the policy context and the development of higher education competency-based models – check out CAEL's Competency-based Education or New America Foundation's Cracking the Credit Hour.
Competency-Based Education Network is coordinated by Public Agenda, a nonprofit, nonpartisan organization that helps diverse leaders and citizens navigate divisive, complex issues and work together to find solutions through nonpartisan research and public engagement. The 18 institutions in C-BEN are:
The Council for Adult and Experiential Learning's Jumpstart program seems to serve the same purpose as C-BEN. CAEL describes Jumpstart as providing "special training/professional development to faculty and staff on competency-based education." The council is working with: