Proficiency-Based Education Meet-Up in Oregon
CompetencyWorks Blog
---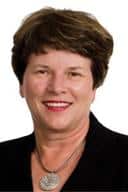 If you live in Oregon you should be putting March 6-7, 2014 on your calendar. The Confederation of Oregon School Administrators and the Business Education Compact are hosting the 2014 Northwest Proficiency/Competency Conference. It is THE meeting in Oregon for educators involved in implementing and expanding proficiency-based education to come together and learn from each other. You can register here.
Bea McGarvey, co-author of Inevitable: Mass Customized Learning will be the featured speaker. This is great news as many of the schools I visited had standards-referenced grading down pat but hadn't quite figured out how to make their classrooms more personalized. McGarvey has been very influential in other parts of the country that have been converting to competency-education. So I can't wait to see what happens once Oregonians, always innovating and pushing the envelope, begin to experiment with more personalized approaches.
Break out sessions include:
•    Assessment with Proficiency Strategies
•    Communicating with Key Stakeholders
•    CTE & Proficiency
•    Empowering Students
•    Grading & Reporting
•    Intervention Models
•    Outcomes with Proficiency Teaching Strategies
•    Proficiency and CCSS
•    Proficiency and Online Learning
•    Proficiency at the Elementary Level
•    Proficiency Models in Other States
•    School System Design Models
•    Technology & Proficiency
•    Transcripting Proficiency for Higher Education
If you are attending, please share your learning through Twitter (#cworks) and even by posting your big insights here.