Re-Thinking Assets in Competency-Based Transcripts
CompetencyWorks Blog
---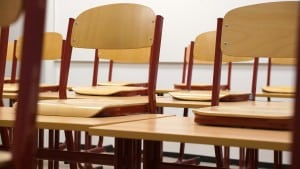 One of the opportunities that emerges in competency education (or competency-based education in the world of higher education) is to revise the transcript – both high school and college – to reflect the competencies that students have developed. This can include academic, technical, and the personal traits (habits of learning & work) that students have demonstrated. The Great Schools Partnership has worked with states, districts, and New England college admission directors to develop a prototype proficiency-based transcript. In addition, according to Inside Higher Ed, "The Lumina Foundation has kicked in $1.27 million for NASPA to partner with the American Association of Collegiate Registrars and Admissions Officers (AACRAO) to explore how to collect, document and distribute information about student learning and 'competencies,' including what is gleaned outside of the traditional academic classroom."
At the high school level, the emphasis has been on developing a proficiency-based transcript that would be accepted by and helpful to the admission process. At the college level, the focus is on creating a transcript that would tell the story of an individual's overall skills to an employer. For example, we can anticipate that new transcripts might expand to include digital badging so students can demonstrate their credentials or micro-credentials specifically related to technical skills.
This is also an opportunity for us to begin to re-think how we define assets. Our focus on college and career readiness in the K12 sector and the tightening of the pipeline from college into the workplace in higher education has expanded to think more broadly than just academic and technical skills. We now recognize that those "soft skills" that are so hard to develop – such as creativity, collaboration, communication, and problem-solving as well as the personal traits such as persistence – are equally important.
Why don't we go a step further and recognize traits that are developed by students who grew up in low-income communities, in different cultures, and with different languages or with disabilities? These might include traits such as the ability to succeed in cultures that are different from their own; to navigate and succeed in complex organizations in which they are marginalized; to speak multiple languages and/or code switch across cultures; and to succeed in the face of constant barriers, low expectations, and injustice. For those who are more privileged, micro-credentials such as stands up to racism, takes the time to help others succeed, and demonstrates inclusive practices could be available.
Equity is core to K12 competency education – we think we can do a lot better in making sure that low-income, minority students, English language learners, and those with disabilities are prepared for college. In higher education, it is an important issue but will be highly influenced by the employers themselves. Last week a new initiative was launched by Starbucks, Alaska Airlines, Cintas, CVS Health, Hilton Worldwide, HMSHost, JCPenney, JPMorgan Chase, Lyft, Macy's, Microsoft, Porch.com, Potbelly Sandwich Shop, Taco Bell, Target, Walgreens, and Walmart to hire 100,000 young people. That's a drop in the bucket of what is needed to ensure equitable access into the labor market. We need to make sure that the system, including transcripts, recognizes the strength, courage, persistence, and hard work required to succeed when the playing field is as steep as a mountain.