Skilling Up: CBE Is the $500B Opportunity Every Tech Entrepreneur Should Tap
CompetencyWorks Blog
---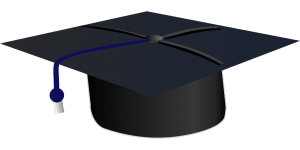 This post originally appeared the Wired Innovation Insights blog on February 6, 2015.
There is a lot of buzz these days about skilling up America and middle class economics, but most proposals, such as President Obama's America's College Promise — two years of free community college tuition — are predicated on more people acquiring degrees.
In reality, there is more to social mobility than a traditional degree. Census Bureau data even reveal that for most students with some college and no degree, it actually pays — in terms of pure earnings premiums — to pursue a professional certification or educational certificate over a standalone associate's degree.
When we move away from the notion that success lies in the mantra of college for all, we can immediately empower 10 times the amount of people — more than 91 million people — than we can by making two years of community college free for everyone.
The marketplace of alternative credentials and pathways is huge: According to Georgetown University's Center on Education and the Workforce, 65 percent of the total $772 billion spent on postsecondary education in the U.S. is geared toward industry training and certification. This includes employer-provided formal training ($141B), employer-provided informal training ($313B), apprenticeships ($6B), public job training ($16B), and industry certifications ($25B).
That's a $500 billion opportunity for innovators, entrepreneurs and technology companies to stake a claim by developing customized credentials that exist outside the confines of a traditional degree. It's not that degrees don't matter, but there are more ways than one to increase access to the middle class.
The key lies in an innovation called online competency-based education (CBE), which fuses mastery-based learning and modularization. All tech entrepreneurs, innovators, and business leaders should have this on their radar because online CBE will serve as an agile and adaptable workforce solution to changing labor market needs.
Online competency-based learning solves the critical missing link between higher education and the workforce: It turns out that we don't know a lot about what students can do by looking at a diploma. This is because the 120 credit hours that make up a traditional bachelor's degree don't signal anything about the quality of that learning. Even a recent report from the Carnegie Foundation for the Advancement of Teaching acknowledged that the credit hour was "miscast as a measure of student learning."
Therefore, companies like Google are no longer asking for college transcripts, GPAs, or test scores because as Laszlo Bock, Sr. VP of People Operations, explains, "We found that they don't predict anything." Transcripts only list courses and letter grades that don't reflect much and serve more as a general proxy for a person's potential talent. The result: most employers are left to rely on imprecise signaling factors like prestige or brand-name recognition of a candidate's alma mater.
But competencies represent clearly what it is that a person knows and can do. Competencies are foremost about rigor. Students are not able to get away with a merely average understanding of the material — they must demonstrate mastery and prove precisely what they can do.
Competencies have a unique architecture composed of a modular series of learning objectives: this student can evaluate web resources; this student can sift through various sources of information and formulate an ethical argument; this student can use data as evidence in a research-based argument; and so on. They are not inextricably tied to courses or topics, allowing students to draw on resources from various subject areas. For example, an MBA student and a nursing major may have similar learning objectives but draw on different content and materials to achieve them.
Modularization can narrow the skills gap in ways that traditional forms of postsecondary education cannot duplicate. Online technologies have become sophisticated enough and content has become so easily and widely accessible that innovators can now build high-quality learning pathways with this flexible architecture. Because learning is not broken down by subject matter, an online competency-based education provider could easily combine and stack learning modules together in different ways and tailor programs for a wide variety of industries.
This new architecture of learning has serious implications for businesses and organizations around the world. Although most of the current development of CBE programs is occurring in traditional degree programs, online CBE is almost more powerful in the way that it can be used to skill up students for new and emergent fields. Innovators could easily partner with employers to put together a series of customized, brief modules for their existing workforce without requiring the end result of a credential or degree. By collaborating in the creation of a specific pathway or micro-certification, companies know that the pipeline of candidates will most certainly have the requisite skills for the work ahead.
Here is an opportunity to introduce a virtuous circle long broken between higher education and the labor market. Online CBE combines high standards of proficiency, quality, and outcomes aligned with employability. Moreover, by targeting this $500 billion industry, innovators can actually better serve disenfranchised students. Many of the people pursuing alternative credentials are low-income, first-generation, minority students aged 18 and older with parents with an education of less than a bachelor's degree.
This is how we skill up America — not with free tuition, but with a new way of learning enhanced with technology.
---
Dr. Michelle R. Weise is a senior research fellow in higher education at the Clayton Christensen Institute for Disruptive Innovation. Michelle's commentaries and research have been featured in a number of publications such as Harvard Business Review, The Economist, The Boston Globe, Inside HigherEd, The Chronicle of Higher Education, and USA Today. She is the co-author with Clayton M. Christensen of Hire Education: Mastery, Modularization, and the Workforce Revolution.