Spaulding High Holds the Spirit of Competency Education
CompetencyWorks Blog
---

Read more about Spaulding High School.
Traveling to Amherst, Massachusetts, for the Proficiency-Based Pathways meeting and a visit to Spaulding High School in Rochester, New Hampshire, was one of those profound reminders of the enormously beautiful variation in our country in terms of culture, race, and ethnicity—and, of course, geography—as the greening woods, running rivers, and sparkling forsythia nearly blinded my New Mexico eyes.
As you probably know, New Hampshire has transformed credits from seat-time to competency in all of its high schools. Spaulding's principal, Mr. Rob Seaward, understands the spirit and value of competency education and is working with teachers to get it into every classroom. They are in the first year of the change and are still working out the kinks, so it's way too early to look for results. However, here are just a few of the highlights of the site visit.
Transparency and Parent Engagement: Spaulding has done an outstanding job with transparency. You can find just about everything you need to know on their website, including resources for teachers, examples of rubrics, and a video that describes the changes to competency education. Parents will really appreciate their FAQs page, links to articles in the local newspaper, and discussions about some of the issues that have been raised, such as consistency in assessing competencies—which is interesting since that is an enormous issue in the time-based system.
Depth of Knowledge: Spaulding is introducing competency education school-wide, using Depth of Knowledge as the common framework. (As part of the New England Common Assessment Program, New Hampshire has its state assessments tuned to DOK as developed by Norman Webb at the Wisconsin Center for Educational Research.
Level 1: Recall

Level 2: Skill/Concept

Level 3: Strategic Thinking

Level 4: Extended Thinking
Teachers commented that it was eye-opening when they realized that most of their assessments were at Levels 1 and 2. They realized that they need to rework their unit plans and learning tasks to reach the higher levels.
In some classes, the competencies were posted on walls or in the students' hands; in others, it hadn't yet been fully integrated. It's what we would expect in the first year, but it does raise the issue of once a school has decided to move toward competency, should teachers and staff have explicit and measurable competencies to use in implementing the new system.
From Best in Class to Personal Best: Student perspectives were not what I expected. Many commented that the new competency grading system wasn't as competitive and less stressful—and that wasn't necessarily a good thing.
 "In the 100-point system, everything counted. If you got an A+, it made you feel good."
"This system doesn't separate us. How do you know how to pass someone in rank?"
"It's as if you are trying to lose weight, but your scale only indicates increments of 10 pounds. I'm missing the instant gratification."
This reminds me of the excellent discussion about intrinsic and extrinsic motivation in the report Motivation, Engagement, and Student Voice.  Staff participants added that  they have had to help parents learn new ways to understand the question "How well is my child doing" without the 100-point score rank.
One of the administrators shared his insight that student perception is very different based on their level of achievement—the high-achievers worry about fairness, and in the middle level and for students who are struggling, there is an increased value for personalization.
These conversations left me with two big questions:
How powerful will competency education really be if we  don't understand the differentiated motivations that our students bring to learning?
With such great competition to get into college, has any school completely eliminated class rank? Can it be replaced with another ranking system that is more tuned into a student's personal best rather than being best in class?
Student Professionalism: Spaulding has introduced lifelong learning competencies under the framework of student professionalism.
Students will have a positive effect on the learning and school environment.
Students play an active role in their academic success.
Students add to the learning environment.
Students are consistently punctual, engaged, and motivated during academics.
Students are respectful, independent, compliant, and consistent with behavioral norms of the classroom.
Students will accurately self- assesses their academic, physical, and emotional needs and actively seeks appropriate supports.
A few students remarked that it was confusing that certain behaviors, such as attendance or turning in homework, were more related to professionalism than to their grades.
What was very clear is that students want to know the rules of the game and how to play it.
Have any schools that are transforming from time-based learning to competency-based education engaged their students in creating the new rules?
There is so much more to share with you about Spaulding . . . stay tuned.
The photograph is of Rob Seaward, Principal, Spaulding High School.
 __________About the Author__________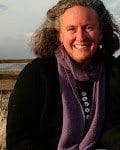 Chris Sturgis is Principal of MetisNet, a consulting firm that specializes in supporting foundations and special initiatives in strategy development, coaching and rapid research. She is strategic advisor to the Youth Transition Funders Group and manages the Connected by 25 blog.