Talking about Race (and Mastery)
CompetencyWorks Blog
---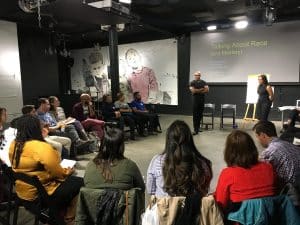 This post and all images originally appeared at Mastery Collaborative on March 20, 2018.
A crucial aspect of being in the MC community is to explore, as a community of public schools, connections between culturally responsive education (CRE) and mastery (also known as competency-based education, or CBE). In our second year as a program, an MC working group from across our member schools began to dive in and identify connections between CRE and CBE: transparency, changing power dynamics, and positive learning identity.
To deepen the MC community's racial justice work, each MC member schools commits to sending its mastery team to a training called "Talking about Race (and Mastery)"—co-facilitated by the MC program team and our partners at Border Crossers, an organization that offers anti-racism trainings for educators. Between last year and this year, nearly 300 educators have attended this training, in Level 1 and Level 2 sessions, to build awareness about the history of race and racism—and connections to practices in our schools that can dismantle—or perpetuate—inequity.
In these trainings, Border Crossers leads participants through an active exploration of racism in institutional, interpersonal, and internalized dimensions. With this lens, we turned an eye towards examining  how bias and racism might play out in three key areas of practice in schools: grading practices, facilitation, and curriculum. Participants suggest and discuss "old school" practices that work to recreate race-based inequities, and used their understanding of mastery and pedagogy to reimagine what more equitable schooling would look like.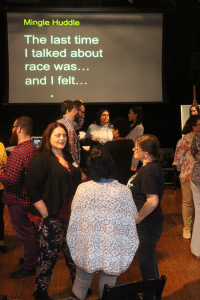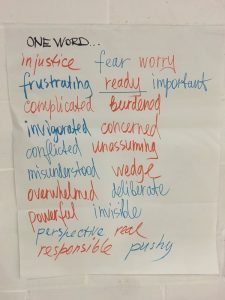 Below we share participants' ideas from one of these sessions. We hope these ideas spark your thinking, and we welcome your ideas about where we could go further. Write to us at [email protected].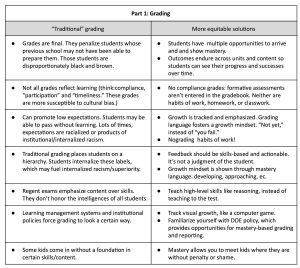 See also: