Two More States Moving Forward to Competency Education
CompetencyWorks Blog
---
In addition to Iowa, two other states are releasing reports regarding how their states can move forward (I'll add the links as soon as I can):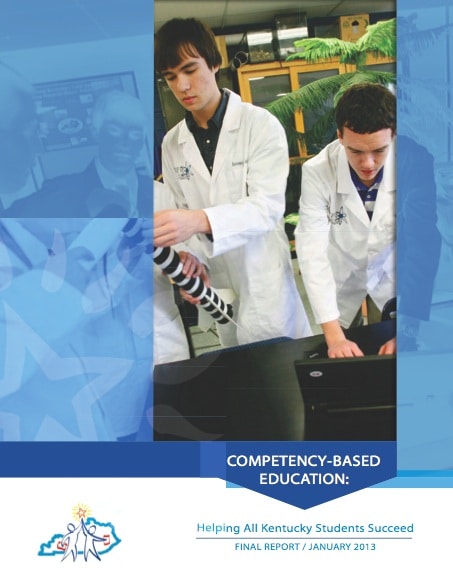 Awarding Credit to Support Student Learning: A Report to the Governor recommends how Pennsylvania can develop credit flexibility.  It outlines parameters and principles of a credit flexibility policy to be managed at the local level. There are some interesting building blocks in Pennsylvania including Keystone exams that are required end-of course exams in high school. Competency education doesn't require end-of-course exams but it is certainly one way to maintain quality control. In addition, the Pennsylvania Department of Education is researching an alternative flex-credit program for CTE.
The Kentucky Department of Education is releasing Competency-based Education:  Helping All Kentucky Students Succeed.  Kentucky, part of the Innovation Lab Network supported by the Council of Chief State School Officers, convened more than 150 multi-sector participants.  The report explores why competency education is valuable, highlights districts and schools moving in the direction towards competency-based models, and responds to all those frequently asked questions (a great resources for any other state or district preparing materials).
Both of these states were part of the National Governors Association's initiative on  Awarding Credit to Support Student Learning with the support of the Mott Foundation.